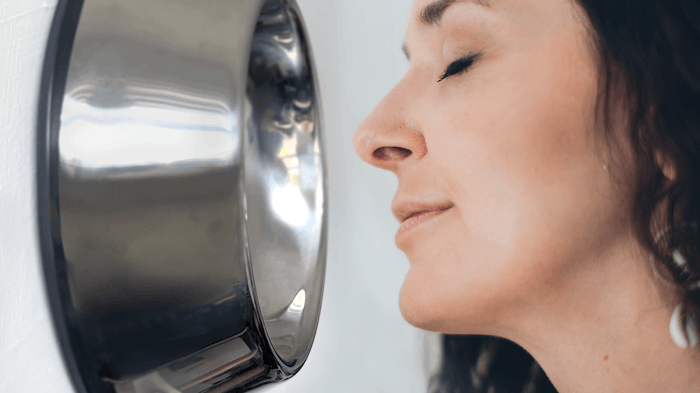 Olfactory Art Keller's latest exhibition, Your Dog Knows by M Dougherty, explores cross-species sensory experiences and digs deep into the scent world of dogs. The art gallery encourages visitors to explore the exhibition alongside their dogs, which includes scent sculptures and installations, photo opportunities and organic dog treats provided by Bark Organix.
Related: Olfactory Art Keller Presents Luiza Gottschalk's Glade: To Touch Painting
Your Dog Knows features a variety of fragrances inspired by research and Dougherty's dog, Early Grey. The exclusive pet perfumes include K°9 and Eau de Toe Beans, a recreation of the smell of a dog's paw pads based on their research into paw pad microbiomes.
Exploring the uniqueness of scent and how it affects animals compared to humans, the exhibition description states, "We aren't seeing this rich world of smell that is so important to so many creatures, including our precious pets. How do dogs relate to the world through their noses and what can we learn from this relationship?"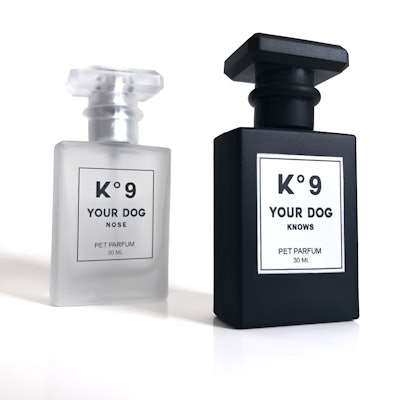 M Dougherty is a nonbinary artist and designer from Los Angeles. Influenced by ancient techniques, they have used scent to explore communication, memory and thought. Dougherty has a BA in fine arts with an emphasis on sculpture and media from the University of Southern California. The artist will be at Olfactory Art Keller with Earl Grey for the duration of the exhibit.
M Dougherty: Your Dog Knows will be featured at Olfactory Art Keller from June 3 to June 5, 2022. Olfactory Art Keller is located at 25 Henry Street, New York, N.Y., 10002.
More from Olfactory Art Keller: The Politics of Perfume Objects: The Avon Suite
Want to know everything going on in flavor & fragrance? Sign up for P&F+'s newsletter. You can also follow along on Instagram and LinkedIn.