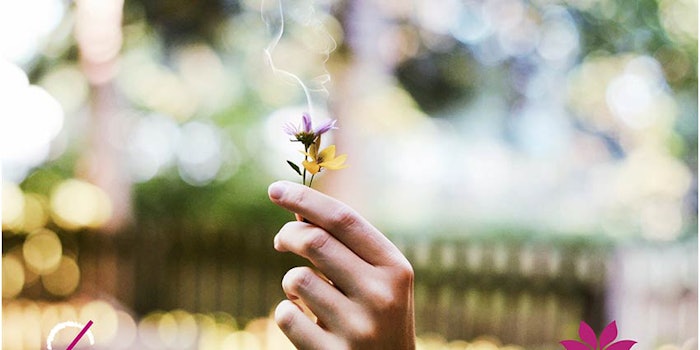 Eurofragance has unveiled Euro-MC, a line of products designed to neutralize unwanted odors.
Euro-MC integrates and nullifies the sensory effect of malodorous molecules with fragrances that can be used as air fresheners. The first of these are designed to target the smell of tobacco smoke, primarily for use in the air care segment.
Related: Eurofragrance Announces 2017 Financials
The company plans on launching a series of collections that target unwanted odors for home. 
The fragrances can reduce tobacco smell by 76%, per Eurofragance, which tested the range's effectiveness with a trained sensory panel. They include:
Woodland (woody hesperidic): inspired by wood and fruit, with essence of grapefruit, sage, cardamom, labdanum, moss and cedarwood
Wild Bloom (floral rose): a combination that includes roses based on lime, rose, wild peony, lily of the valley, patchouli and sandalwood
Indigo (floral aromatic): with essence of lavender, oolong tea, pink pepper, iris, blue cedarwood, cashmere.
Luminous (aromatic marine): with essence of mandarin, lavender, sea salt, water accord, ambergris and white sandalwood.
Tealicious (aromatic tea): with blood orange essence, dewy leaves, green tea, waterlilly, driftwood and musk