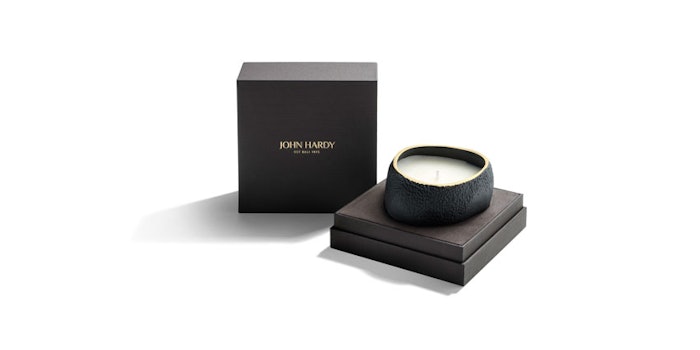 Photo courtesy of Joya Studio.
John Hardy and Joya present the Sedap Malam scented candle, using Bali-inspired florals like tuberose, jasmine petals, frangipani, as well as incense and sandalwood in a freshwater accord.
Using Hardy's Palu technique, the candle is crafted from reclaimed clay, resulting in a black porcelain that contrasts against white wax. The scented candle is handcrafted and textured with a sewing needle to reminiscent of Hardy's hammered texture.
The prototype is placed in plaster and silicone for consistency during production. Liquid gold is hand-painted around the rim of the candle-holder. Once the candle has melted away, the piece can be used as a jewelry bowl. The scented candle will be available on December 15 for USD 90.