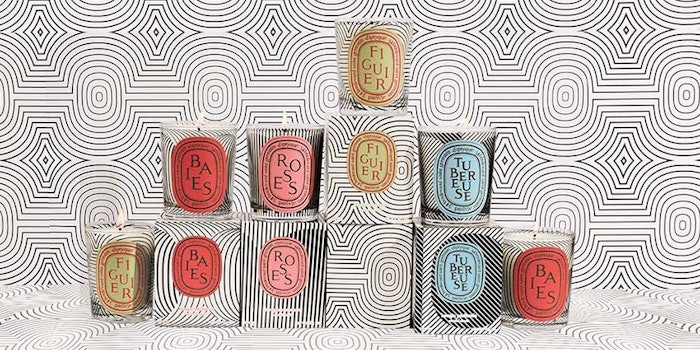 Diptyque has launched its 60th anniversary collection of candles by revisiting four of the House's scents in the Dancing Ovals collection and adding a re-branded look.
Related: Kitchen Sink Candle Co. Debuts Chef Inspired Candles
The new limited-edition graphic presentation includes black and white hypnotic lines with new colorful labels on each candle. 
The Roses, Fig Tree, Tuberose and Berries scented candles have been given the makeover. The candles retail for $74 each and are available for a limited time on Diptyque's website.