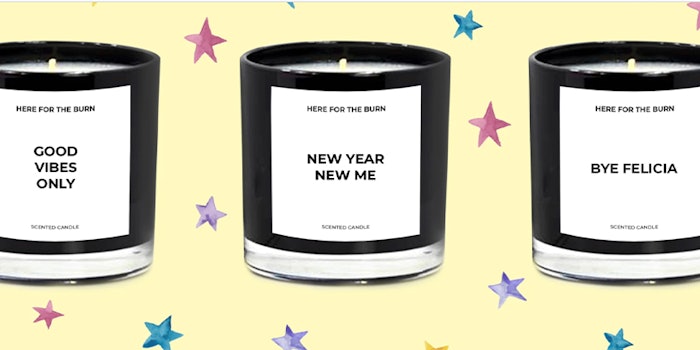 Here For The Burn has released its New Year candle collection, including three new candle prints.
Related: Gentlemen's Candle Line Launches in Indiana
The company has released three candle prints, including a "New Year, New Me", "Good Vibes Only" and "Bye Felicia" print.
It is available in two signature scents: Luxe Mango Guava which contains notes of mango, orange, apple, papaya, passionfruit and raspberry or the brand's limited-edition Spices and Evergreen with notes of orange zest, grapefruit, bergamot, cinnamon, clove bud, tonka, fir needle, citrus musk and cedarwood. 
Each candle comes in a reusable 9 oz glass vessel and a keepsake white box for $35. Burn time is estimated at 60 hours.