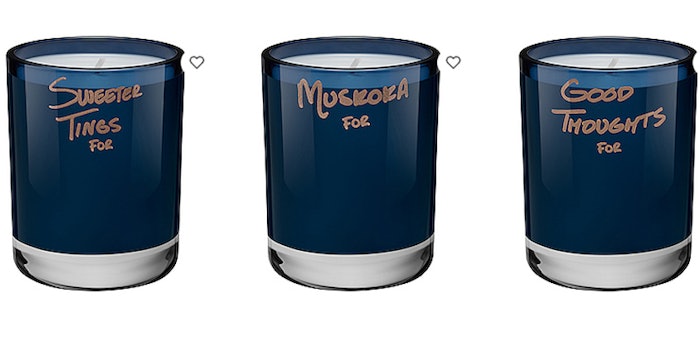 Drake has debuted his own line of candles, available this 2020 holiday season on Revolve. 
Related: Pour Moi Launches Zac Efron Scented Pillow Mist
Michael Carby, an air care perfumer with a holistic approach, is teaming up with Drake for his own line, Better World Fragrance House.
The line features the following five soy wax candles:
Carby Musk, said to smell like the personal fragrance Drake wears,

features notes of musk, ambers, cashmere, suede and velvet.

Good Thoughts features notes of fresh aldehydes, fir balsam, ylang ylang, clove, pimento berries, patchouli and musks.

Muskoka features notes of birch tar, fresh clove buds, cedarwood, sandalwood and smoked leather accord. 

Sweeter Tings features notes of bergamot, lemon peel, dark voodoo rose, cedarwood and soft musks.

Williamsburg Sleepover feature notes of rose, lily of the valley, vetiver, amber, musk, patchouli and cedarwood.