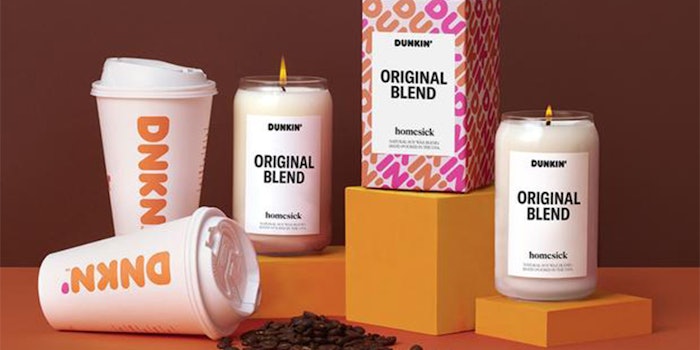 Dunkin' Doughnuts has released two Dunkin candles with Homesick Candles. 
Related: A24 Releases Movie Themed Candles
The Dunkin' candles includes Original Blend, which has notes of espresso, cold brew, vanilla, caramel, chocolate, sugar and cream.
The Dunkin' Old Fashioned Candle has notes of cinnamon sugar, vanilla, nutmeg, cinnamon, oven baked doughnut, clove, and sugar cane. 
Both the coffee and doughnut candles have a burn time of 60-80 hours and are made from natural soy wax blends.