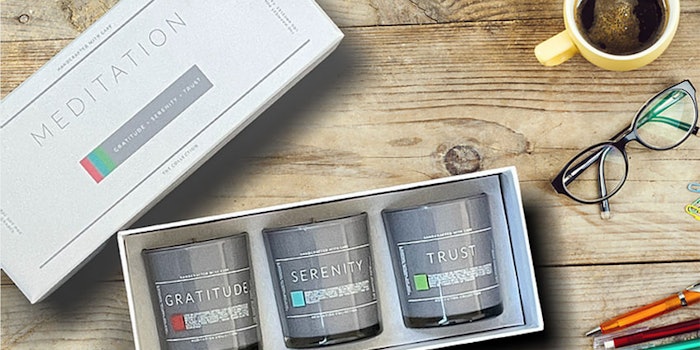 The Happiest Road Publishing Co. kicks off its online sobriety gift shop by introducing a new line of interactive Meditation Collection candles.
Related: Bath & Body Works Launches Springtime Candle Lineup
The online shop was created as a hub for unique gift solutions for the recovery and sober living community. The Meditation Collection will launch on The Happiest Road Publishing Co.'s website on February 1, 2021.
The collection is made up of three scents contributed to the following concepts: Gratitude, Serenity and Trust. Each candle is adorned with a QR code that leads to a customized guided meditation.
The trio of candles retail as a bundle for $39.95, and are available for shipping throughout the United States. The Happiest Road donates 3% of all net profits to a local non-profit recovery-based organization. 
The hand poured candles are vegan, cruelty-free and made with natural soy wax. Each burns for 20-25 hours.