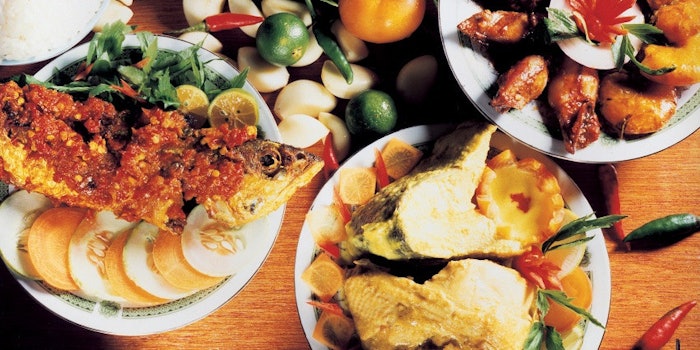 The Southeast Asian flavor and flavor enhancer market is to register a CAGR of 7.1% and 4.1% respectively, during the years of 2018-2023. The market will see strong growth due to increased tourism in the region and demand for flavors like Indian tikka masala, Korean sushi and others, according to a Research and Market report. 
Ethnic Flavors and Tourism Lead Demand
Globally, the food flavor and enhancer market is estimated to be worth $9.2 billion in 2016 and is expected to see healthy growth through 2022, per a Mordor Intelligence report. Leading the global demand for flavor enhancers is China with 80% of the market share.
Per the food flavor segment, the largest application in the region is the beverage category, with 35% of the market demand, followed by savory and snack flavors. According to a separate Euromonitor report, Southeast Asia's packaged food and drink market are forecasted to be worth $164 billion in 2020, an increase from $108 billion in 2015. Additionally, the region will see an increased demand for spray-dried flavors in the beverage segment, due to its instant solubility.
The largest driver in the Southeast Asia flavor and flavor enhancer market is consumer preferences for traditional regional flavors and increased tourism to the region. Some of the popular flavors for the region include Chinese Szechuan, Indian tikka masala, Korean sushi and others. 
Rising Costs & Natural Demand
The cost of raw materials like vanilla have increased in recent years and regulatory pressures are restraining potential growth. Additionally, as consumers opt for more natural flavors globally, the demand for synthetic flavors and flavor enhancers will continue to decline. Biotech innovations  can provide an alternative path to grow the markets.