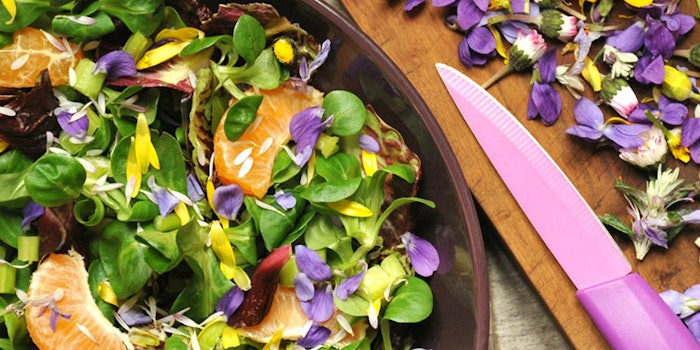 This year's flavor trends share a common denominator: Natural ingredients that add heft to a product's wellness and health claims. International Taste Solutions (ITS) compiled the main flavor trends that will help determine the industry's direction for 2017/18.
Health Takes the Driver's Seat
Expanding Flavor Limits
Floral Flavors: The natural trend expands to the fresh floral flavors of lavender, elderflower, violet and orange blossom. While currently making up less than 1% of the European market, these flavors are on the rise. The botanical flavors can cross-over between sweet and savory for baked goods applications and branch out into teas and RTD beverages.
World Food: Flavors from across the globe are intersecting as new products incorporate fruity, tropical flavors, as well as complex and spicy flavors inspired by the flavors of Moroccan, Mexican, Indian and Thailand cuisines.
Read more about ITS's predictions at www.foodingredientsfirst.com.