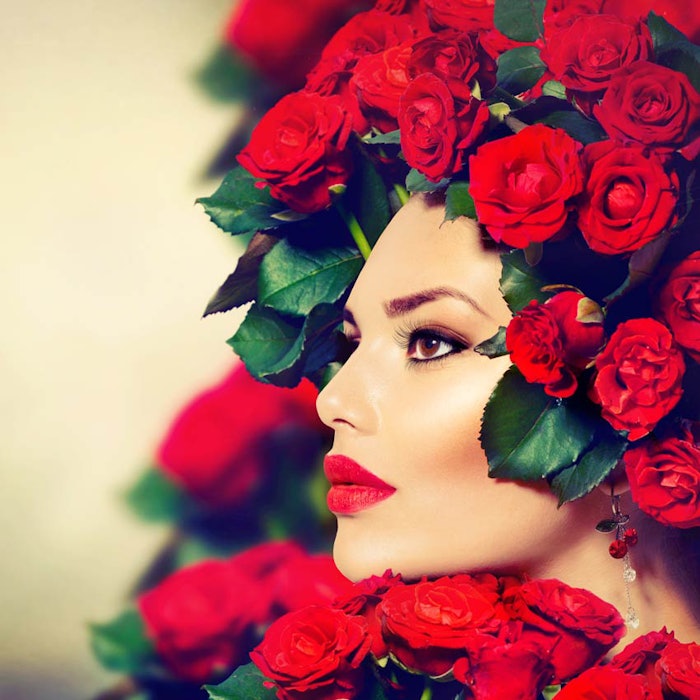 Last year's trends introduced an assortment of berries and dark florals for a variety of personal care and fine fragrance applications. This year's fragrance trends offer a new spritz to rose, gourmand and powdery notes for autumn and winter in female fine fragrances. Men's fragrances are expected to see woody, fruity, green and herbal notes in products.
Women's Trends
Rose rarely goes out of style in fragrance and many perfume houses are expected to sprinkle in the romantic bloom as a key trend.
Iris will "be at the heart of the [powdery] trend," explained Rachel Thomas, fragrance marketing expert for Robertet UK (which is also an IFRA UK member company).
Gourmand notes continue to be popular with notes like licorice, caramel, pistachio ice cream, hazelnut, chocolate and salted vanilla. This year, gourmand will feature 'grown-up' notes such as coffee, vanilla, ginger flower, bergamot, petitgrain, mandarin, pear, white pepper and orange blossom.
Men's Trends
Though woody notes are no surprise to men's fragrances, key trends will include tobacco, amber and tonka bean with enhanced spices, explained Heidi Envis, fragrance expert, Robertet.
Eclectic fruits, such as pineapple, coconut, plums and apples offer a unique twist in the fruit realm apart from citrus.
Men's fragrances will also see herbal notes such as thyme, sage and juniper, as well as florals like violet and iris. Orange blossom will also be featured in both men and women's trends, offering a fresh and green floral note.