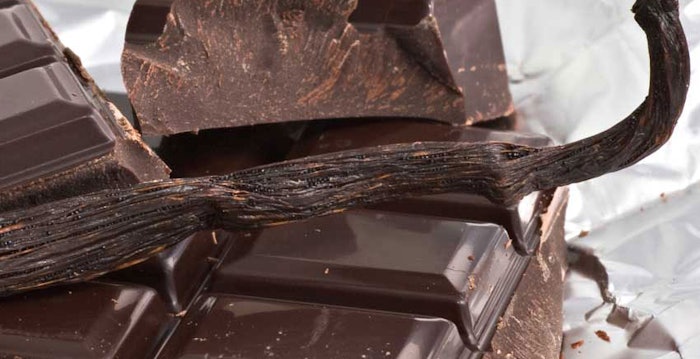 Barry Callebaut, producer of cocoa and chocolate, and Prova, manufacturer of vanilla extracts and flavors, have joined forces to launch a project in Madagascar that stabilizes the revenues of vanilla farmers by introducing cocoa farming. This project will also increase the levels of vanilla curing at a farm level and support the adoption of Good Agricultural Practices.
This joint project will improve the livelihoods of vanilla farmers in the district of Bemanevika over time. Both Barry Callebaut and Prova will be coming together to create synergies for the benefit of vanilla farmers. They will also fund and support local communities with social, health and education programs.
The project will occur over the next five years, using the Sustainable Trade Initiative to support it with professional consulting services and financing. The newly introduced cocoa production is expected about three years into the project.
Alessandra Ognibene-Lerovillois, chief sustainability officer at Prova, said, "The cocoa and vanilla synergy is an ancient love-story that dates back to the Aztecs, thousands of years ago. Witnessing this marriage in the field, helping farmers to improve their livelihoods is a big achievement. We are excited to embark on this journey with Barry Callebaut. Together, we will initiate the cultivation of cocoa. Our objective is to enable the planters to become stakeholders in their own development, take ownership of these projects and ensure their long-term sustainability."