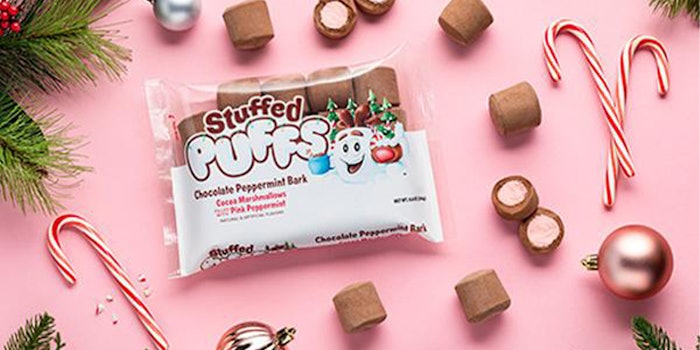 Stuffed Puffs has released its first-ever seasonal flavor: Chocolate Peppermint Bark. 
Related: Candy and Chocolate Sales Increase During COVID-19
The seasonal flavor contains a pink, peppermint, white chocolate center with cocoa on the outside. 
Stuffed Puff's limited edition flavor is designed to create a peppermint flavored hot cocoa, just heat milk, add two marshmallows and stir, or it can be used in baking or snacking.