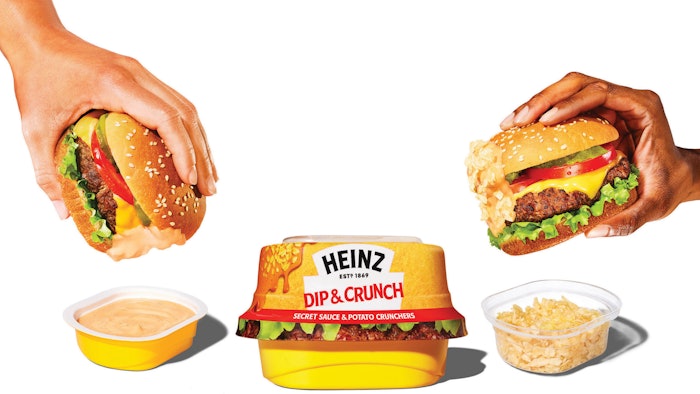 According to IRIa, salty snack sales reached $31.5 billion for the 52 weeks ending April 17, 2022. Within the category, potato chips grabbed $8.9 billion in sales with an increase of 6.2%. Consumers continue to snack, and flavor is a significant driver. Mondele–z's 2021 State of Snacking reportb found that 82% of global consumers say they "look forward to trying new snacks"—including 90% of Millennials—while three-quarters "get excited when they find a new snack to try" (75%). Similarly, according to Frito-Lay's Trend Indexc, 40% of consumers get excited to find a new snack, especially one with a unique flavor while 35% of consumers said innovative flavors are most likely to influence what they select. Furthermore, 44% of respondents of all ages said trying new snack flavors led them to try more foods with those same flavors, while 58% of consumers aged 18-34 claimed to have eaten more foods featuring that flavor they had initially tried in a snack. In addition, tasked to choose one snack element, 42% of consumers stated they would choose flavor combinations such as sweet and spicy, or tangy and salty over familiar, regional flavors (21%), texture (21%), and international flavors (15%). Spicy flavors, new formats and flavorful collaborations are driving innovation in the snack aisle.
Footnotes:
awww.snackandbakery.com/articles/99089-state-of-the-industry-2022-chips-continue-to-reign-supreme
bwww.mondelezinternational.com/-/media/Mondelez/stateofsnacking/2021/2021_MDLZ_stateofsnacking_report_GLOBAL_EN.pdf
cwww.prnewswire.com/news-releases/its-whats-on-the-inside-that-counts-frito-lay-summer-trend-index-unveils-shifting-priorities-and-eating-habits-301577492.html
For the full article, please check out the Perfumer & Flavorist+ November 2022 issue, titled "Forward Thinking: Lip-smacking Snacks."