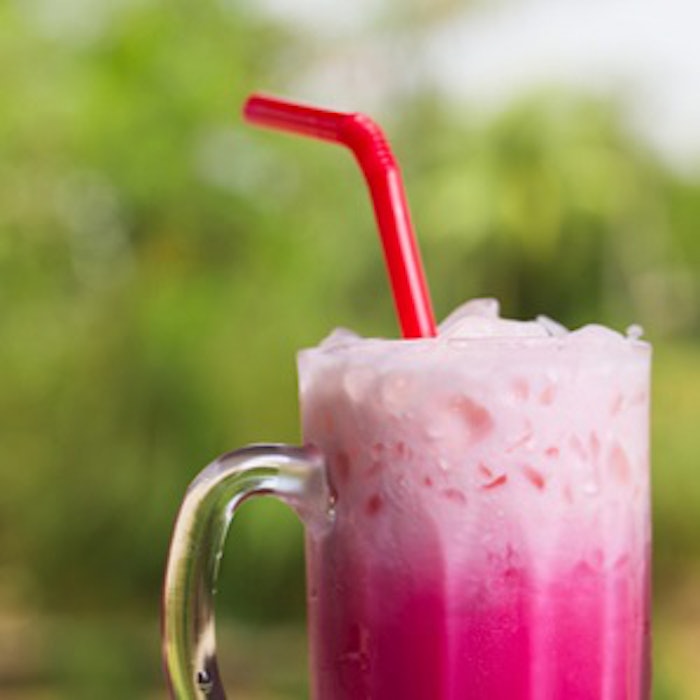 The dairy category is a $125-billion-a-year industry, according to The International Dairy Foods Association (IDFA), composed of the Milk Industry Foundation (MIF), the National Cheese Institute (NCI) and the International Ice Cream Association (IICA). Although there has been a decline in traditional milk consumption, dairy's high-protein health benefits have attracted new applications in a number of categories ranging from flavored and spiked beverages to savory yogurts and non-dairy alternatives. In addition, technology is driving new product development and unique applications within the dairy segment, including sweetness modulation.
Milk's New Identity
According to the U.S. Department of Agriculture (USDA), milk sales overall have been on a steady decline for decades, and per-capita consumption of fluid milk and cream fell by 25% from 1975 to 2012.a
Furthermore, Euromonitor predicts milk sales will decline another 3% by 2018.b In response to this continued decline, the Milk Processor Education Program (MilkPEP) introduced the National Milk Mustache Got Milk? ad campaign in 1995, which featured celebrities and athletes wearing a milk mustache to promote the health benefits of milk. In February 2014, MilkPEP launched Milk Life, a new ad campaign, which focuses on the "8 grams of high-quality protein in each 8-ounce glass of milk" message. The print and TV ads use images of propelling milk splashes that fuel consumers through activities such as playing sports, dancing and playing a guitar. Similarly, Fairlife LLC (Chicago, Illinois) introduced a sexy ad campaign of women dressed in milk splashes in pin-up poses to promote the company's new Purely Nutritious milk. Purely Nutritious is touted to contain 50% more natural protein and calcium and half the sugars of ordinary milk, and is made with real milk and no protein powders. Although it's not a milk product per se, protein is the focus for the Powerful Yogurt brand. To target active consumers, the company introduced Powerful Yogurt Protein Bars, which feature 20 grams of protein, while the Powerful Yogurt Plus+ line offers 21 g of natural protein per 8 oz serving.