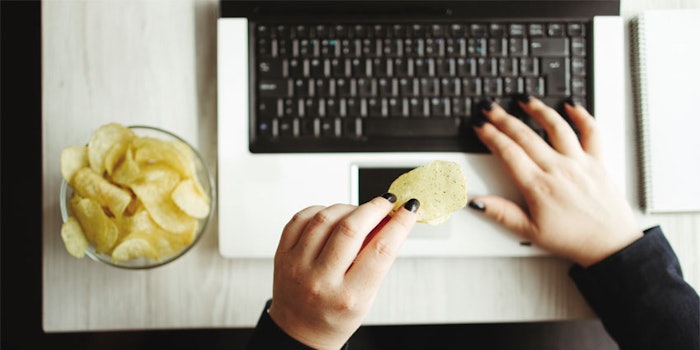 Lifestyle shifts tend to affect the way we snack far more than our usual mealtime habits. Many of us turn to food to help regulate our moods, so it's no surprise that snacking frequency has increased over the past year. Pandemic stress, boredom and fatigue have fueled more impulsive behaviors. According to Hartman Group a research, 70% of consumers snack on an average day. On top of that, 20% of people say they've changed how they snack compared to last year, with 35% reporting they now snack more often.
Though eating for pure pleasure was an understandable response during the pandemic, consumers are becoming more aware of their snacking patterns and are striving to be more purposeful in their selections. For instance, FMCG Gurus b reported that 61% of global consumers are more conscious that they need to lead a healthy lifestyle due to COVID-19, and 48% are more conscious of their mental well-being. A more holistic, proactive approach to wellness is prompting shoppers to take a closer look at ingredient labels and search for better-for-you substitutions. During March 2021, FMCG also reported that 44% of global consumers were looking for functional foods and beverages. Beyond potential health benefits, people want a delicious sensory experience. Enjoyment is key to justifying a treat between meals.
Flavor Trends
So, which flavors are enticing consumers to indulge? There are a few universal themes. On a weekly basis, 76% of consumers report having salty snacks and 70% are choosing sweet snacks. Familiar flavors can provide comfort and nostalgia, as they remind us of happier times. Cheddar cheese, barbecue and ranch, as well as chocolate, vanilla, caramel and cinnamon are classic snack flavors that consumers turned to for a sense of solace during a disruptive year. In addition to choosing flavors to fill an emotional need, consumers are also seeking out health-signaling flavors, as many shoppers proactively purchase healthy snacks. Consumers are gravitating to better-for-you snack options that have some functionality with flavor profiles like herbs and botanicals, which consumers perceive to have wellness attributes.
At the same time, people are craving exploration and adventure. Specifically, consumers are increasingly looking for excitement in salty snack foods and are open to being experimental. Big, bold flavors like Nashville hot, Korean barbecue, jerk, chipotle, black pepper and chile verde are coming out on top. People are also interested in traveling through their taste buds, with U.S. consumers specifically looking for Middle Eastern and African spice blends like baharat and amba, as well as other global flavors like paprika, harissa and yuzu kosho. Unique sweet and spicy combinations, such as dark chocolate and chile de árbol, hot honey or habanero mango are also becoming more prevalent, as they provide a complex sensory experience. Plus, mango paired with sour profiles like tamarind and dill pickle with rosemary are new tastes intriguing shoppers. This hunger for exciting flavors will likely continue, as 47% of consumers expect to continue buying interesting new offerings following the pandemic.
References:
astore.hartman-group.com/snacking-2020-emerging-evolving-and-disrupted/
bfmcggurus.com/reports/fmcg-gurus-how-has-covid-19-changed-consumer-behaviour-global-report-2021
For the full article, please check out the Perfumer & Flavorist+ September 2021 issue.