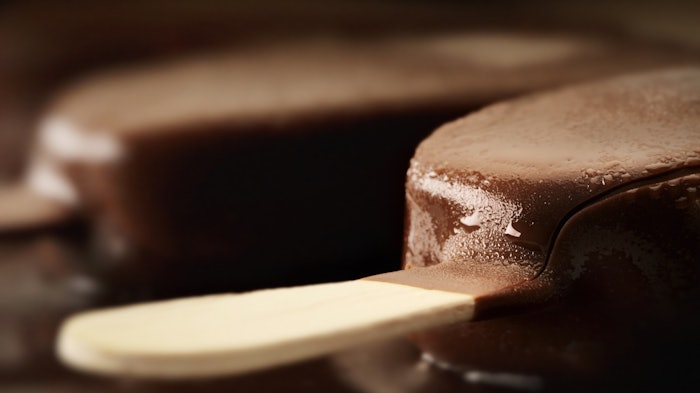 DREAMSTIME
Nestlé-Froneri has announced its collaboration with Resugar Synergy, the flagship product from food tech company Resugar, to supply the sugar substitution in Nestlé-Froneri's new low-calorie ice cream bars.
Related: Kerry Launches Sherex Supreme Hard-pack Ice Cream Texture System
This collaboration is said to have produced the new ice cream series with a 70% reduction in sugar content.
Resugar's all-natural, plant-based, non-GMO compound is said to be the only sugar substitute that replaces sugar on a 1:1 ratio, maintaining the sweetness profile and the texture without the need for any recipe changes. Resugar is also designed to be the first sugar substitute to perform exactly in the way sugar does but with a low glycemic index and without any sweeteners. 
Ariel Elhadef, chief technologist at Nestlé-Froneri, shared, "We are proud and happy about this successful collaboration between Nestlé-Froneri Ice Creams and Resugar. Many consumers today are looking for products that will provide them with an experience without compromise in taste and texture, yet with a low caloric value. The addition of Resugar to the 99 calorie series allowed us to launch a very tasty product with a sugar content of less than 10%. This is a winning combination of less than 100 calories per unit and excellent taste."
Niv Ben-Ami, the co-founder of Resugar, stated, "Effectively addressing global sugar addiction requires harnessing the latest innovations in food science to deliver a perfect sugar substitute–to literally reinvent sugar, in an all-natural way, without the drawbacks. Our game-changing solution means manufacturers can keep delicious products on the market without any reformulation, and consumers can keep enjoying their favorite products without negative health effects."
Want to know everything going on in flavor & fragrance? Sign up for P&F+'s newsletter. You can also follow along on Instagram and LinkedIn.