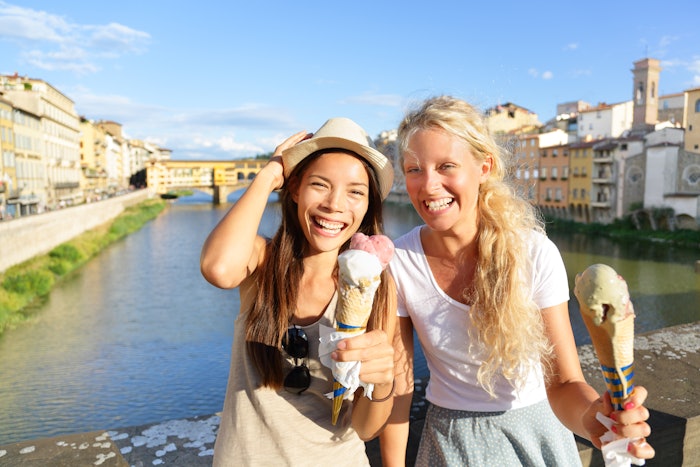 dreamstime
Kerry has launched Sherex Supreme, a texture system designed to replicate the functionality of locust bean gum (LBG) in hard-pack ice cream.
Related: Kerry Acquires Kraft Heinz B2B Powdered Cheese Business
It is said that in each recipe tested, Kerry's validation trials on Sherex Supreme—examining such attributes as viscosity, particle size, mix stability, overrun, meltdown behavior and sensory appeal—found that it achieved or exceeded the desired results in three categories: premium, budget and standard hard-pack. In a blind tasting conducted to assess sensory qualities (texture, mouthfeel, aftertaste, smoothness, sweetness, etc.), 9 out of 10 panelists could find no difference when compared with the control product. In addition, Sherex Supreme is comprised of ingredients (LBG, guar gum and mono- and diglycerides of fatty acids) already listed on ice cream labels, meaning that no changes are required to the label.
Tricia Hayes, global senior director, Emulsifiers, Texture Systems and Gum Acacia, Kerry, stated, "LBG is a highly valued ingredient in ice cream manufacture that offers extensive functionality but over the last few years has also seen increasing demand and cost increases. Kerry's Sherex Supreme is a texture system that delivers the creamy mouthfeel, good aeration, desired viscosity and controlled meltdown that consumers expect from ice cream while offering up to 50% cost savings versus standard texture systems. Most importantly, Sherex Supreme maintains the indulgent rich ice cream taste so prized by consumers."
Hayes added, "Sherex Supreme decreases both dependence and pressure on LBG raw material supplies, mitigates price inflation for ice cream products, and helps protect market share for manufacturers—all with no changes to the label or manufacturing process. We're proud to release this innovation to address a pressing economic issue for ice cream makers, delivering a highly positive benefit: a 50% savings that can help ice cream manufacturers combat growing cost pressures. Kerry's research and development team continues to work intensively on a wide range of similarly exciting innovations for use in many different foods and beverage applications."
Want to know everything going on in flavor & fragrance? Sign up for P&F+'s newsletter. You can also follow along on Instagram and LinkedIn.