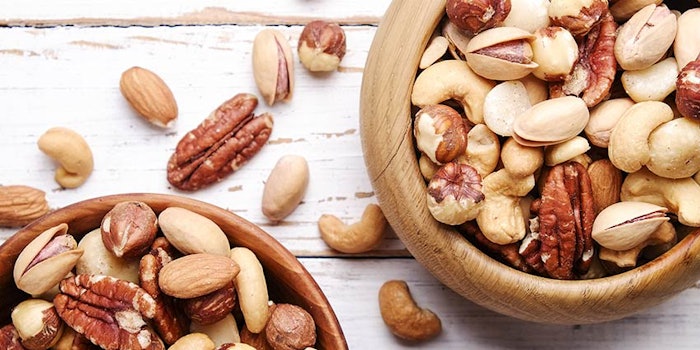 Symrise has launched a new range of nutty flavors, and it's "Totally Nuts."
The eleven taste directions include hazelnut, pistachio and peanut, calibrated to complement chocolates and baked goods. (The company's flavor experts have tested the entire range in cream fillings, cakes and cookies.) "Totally Nuts" encompasses a portfolio of taste solutions in a host of nut variations, from fresh to roasted, and primarily addresses demand in the Africa and Middle East (AME) regions and Turkey.
Additionally, the company has developed its own virtual reality (VR) format to provide customers with information in an emotional way. With the Oculus Go headset, viewers can experience nut flavors in VR, exploring the world of Symrise on learning more about the flavors which interest them.
"We'd like to share our enthusiasm for good taste as well as bring it to life, which is why we're eager to enter uncharted territory technologically speaking," says Lisa Wulf, junior marketing manager, sweet flavor division EAME. "We shot a virtual reality film about the onion in 2017. With the nut, we're going one step further and allowing the customer to participate actively."
Related: Symrise Opens Natural Food Ingredients Site in Georgia