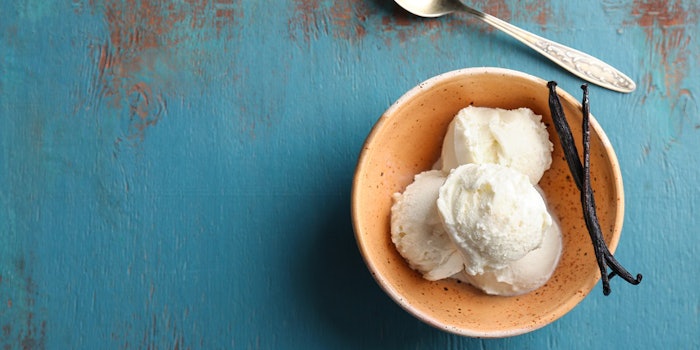 The bio vanillin market is expected to reach $14.34 million by the end of 2025, exhibiting a CAGR of 7.4% between the years of 2017 and 2025.
According to a Transparency Market Research report, the demand for bio vanillin is largely driven by its use as a flavoring agent in the food, beverage and pharmaceutical industry. Per application, the food market was the dominant segment comprising nearly 50.82% of the market in 2016, and is expected to retain its position over the forecasted period. The baked good segment accounted for a considerable market share of bio vanillin because of its common use in breads, cakes, cookies and other products.
Investing in Sustainability and Natural
As consumers look for more natural products, companies have been responding to this demand with investment and growth in vanilla and biotechnology capabilities. Omega Ingredients announced that its vanilla flavor and extracts business received a tenfold increase in revenue, largely driven by its natural vanilla flavor, while ADM announced the acquisition of vanilla product supplier, Rodelle Inc., in July 2018.
At IFT 2018, Solvay introduced its natural-sourced Rhovanil US Nat, which can be used to create natural and clean label products. To discuss the topic of vanillin further, Corinne Duffy, technical marketing manager for Solvay, will be speaking on the Innovation Stage at Flavorcon 2018. During her "Authentication of a Flavoring Substance: The Vanillin Case" presentation, she will give an overview of various vanillin analytical methods and provide a picture of the vanillin origins available on the market today.