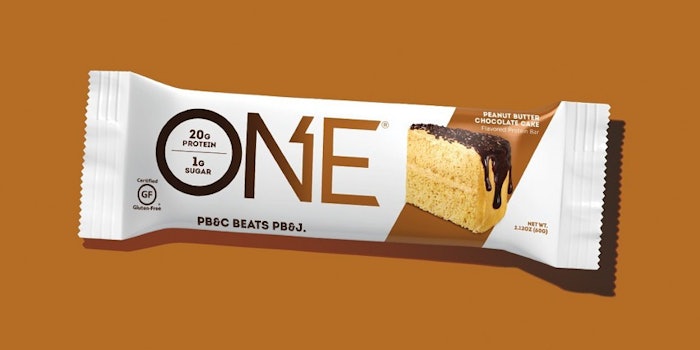 Protein bar brand ONE Brands released a peanut butter chocolate cake flavor from its ONE Bar product line.
Following consumer trends for healthier products, the One Bars includes 20 grams of protein and only one gram of sugar. In addition, the ONE Bar line includes birthday cake, chocolate chip cookie dough, almond bliss and maple glazed doughnut flavors.   
"Through our ongoing research, we recognized ONE consumers are looking for peanut butter and chocolate flavored snacks, post-workout treats, and desserts, so we delivered," said Peter Burns, CEO of ONE Brands.
The products are currently available at specialty retailers nationwide.