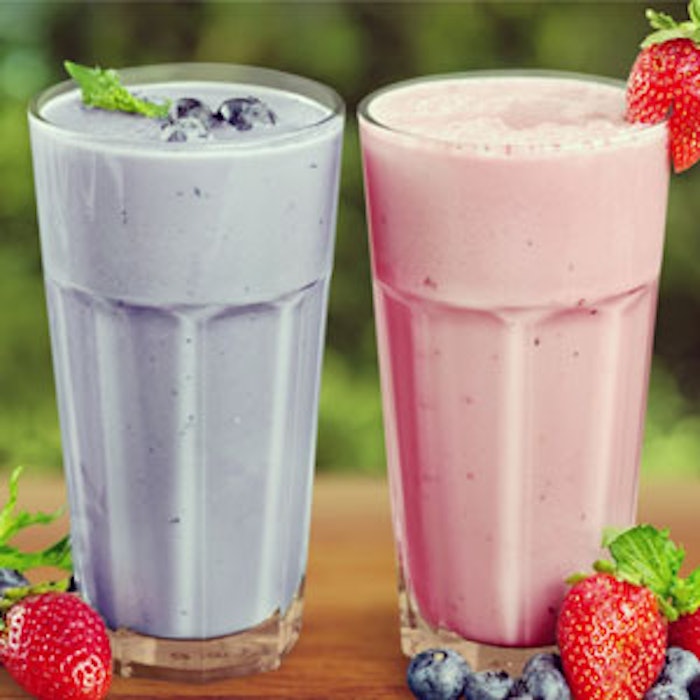 According to Business Wire, Technavio reported the global yogurt drinks market is set to grow at a compound annual growth rate of nearly 8% in the upcoming years. Despite the growth rate, regions across the world are showing different trends with yogurt drinks and some show a decline.
APAC's Dairy Demands
Asia Pacific (APAC) shows the largest market for yogurt drinks with a 39% market share in 2015 and a 6% increase by 2020.
Consumers across China and Japan are focused on fitness and health, which creates a higher demand for yogurt drinks across this region.
To meet these demands, yogurt drink manufacturers are investing in dairy farms to ensure a steady supply of milk for production.
"The market has also witnessed the launch of new products and flavors such as Benecol yogurt drinks in South Korea," said G Vijay Sarathi, Technavio lead non-alcoholic beverages research expert. "In March 2015, Mother Dairy announced its plans to set up 250 vending machines for lassi, a yogurt-based drink popular in India. Also, the increasing popularity of yogurts have prompted Starbucks to launch fruits on top yogurt Frappuccino in Japan in April 2015."
The Trending Decline in Europe
While Europe was over a 32% share in 2015 for revenue, the yogurt market is expected a decline to 28% by 2020.
A few challenges stand in the way for Europe's market to rise in yogurt drinks:
The rising popularity of coconut water across Europe,
Yogurt drinks trending in other regions, such as APAC and

Economic conditions in several European countries.

Regardless of the decline, the European market is seeing several new product launches with yogurt drinks, mostly containing higher amounts of protein than generic yogurt.
North America's Yogurt Desires
Aside from its spoonable yogurt trend, North America, like APAC, is also seeing a rise in yogurt drink popularity.
To continue growing this trend, manufacturers look to come up with various new yogurt products and flavors, like sweet and spicy sriracha mango, pineapple and blueberry.
Source: Business Wire