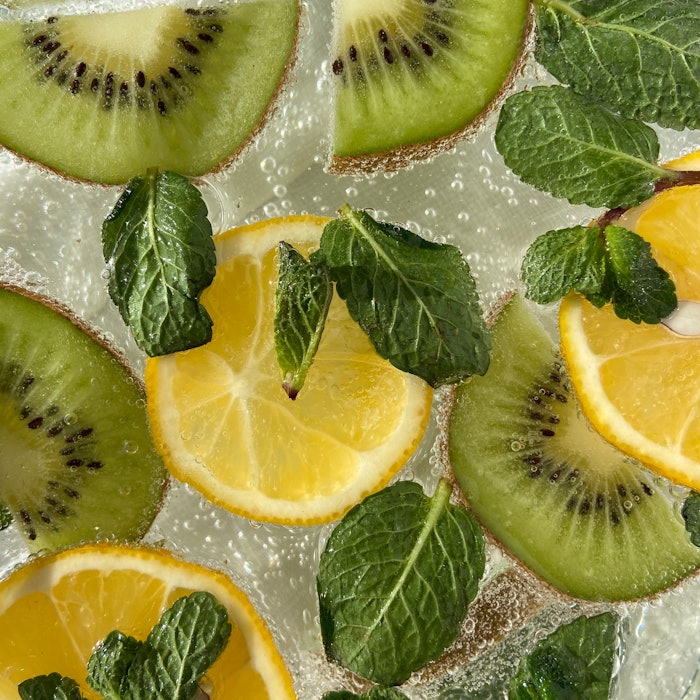 Invigorating mint has a taste profile beloved from backyard gardens to commercial kitchens. Mint, other herbs and botanicals are breathing new life into culinary dishes, confections, dairy products, baked goods and beverages.
Capturing authentic flavors within these various applications can be a challenge, so it's essential to start with consistent flavor solutions, sustainably sourced and of the highest quality.
Heritage at the Harvest
Mint farming is a legacy business in the United States, dating back more than 150 years. Growers use traditional practices to distill mint oils that deliver a variety of sensorial and taste experiences. Further refinement is an art and a science, where advanced distillation methods amplify the overall character. Flavorists then further enhance it by hand-crafting blends of mint oils to create that unique flavor experience. Additional customization can be traced to the source, as diversity within the regions and growing conditions can impact the characteristics of the mint oil. For example, peppermint cultivated in the Pacific Northwest has a different quality than that of peppermint grown in India. To ensure the highest quality of mint oils, formulation experts standardize the sensory and analytical profiles from season to season to mitigate any natural variability that Mother Nature may have caused.
Responsible sourcing is also crucial for producing quality products that have wide consumer appeal. As consumers become more eco-conscious, products with transparent- and/or sustainable-sourcing credentialed ingredients have become increasingly important. Mint is a refreshingly natural flavor with clean label appeal, particularly when advancements in new varietal developments are providing farmers with sustainable solutions that require less water, fertilizer and energy than traditional mint plants. Traceability in the mint supply chain is essential for consumers in today's market. It offers full transparency back to the original farm and helps demonstrate environmental stewardship. When suppliers deliver on these demands, they give brands a winning edge with today's conscientious consumers.
Authentic Flavor Solutions
Translating nature into flavor starts with understanding the chemistry within the plant and best practices for isolating those key attributes. Mint has the versatility to create many complex and enjoyable flavor experiences. With hundreds of aromatic molecules within mint oils, flavorists can utilize mint fractions to balance the green notes and sweeten the overall body.
Mint can be a very polarizing flavoring ingredient on its own, but it also plays an important role in flavor systems, where a small amount adds refreshment or simply complements the other flavor attributes. For instance, an energy drink formulation may have a splash of spearmint to enhance the product's citrus profile. Similarly, a chef may add a touch of arvensis oil to a culinary dish to balance the herbal and spicy characteristics.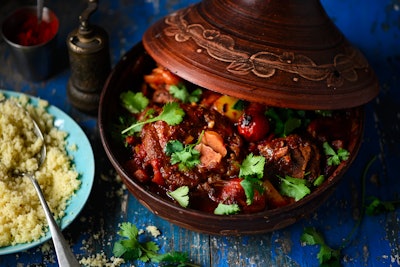 Unexpected Mint Pairings
Many consumers are seeking food and drink that can take them on a flavor journey and boost their mood. This interest in adventurous taste profiles enables brands to push the envelope on traditional flavor combinations and culinary applications, providing consumers with a sense of exploration in everyday eating occasions. For instance—
Culinary Creations: Cool mint with warm and earthy cumin is a delightful coupling in savory meals, such as Moroccan-style lamb stew and roasted vegetables. Mint can also temper heat-inducing chili in spicy Thai noodles or salsa. Citrusy and slightly sweet coriander is offset with refreshing mint in roasted chicken or rice pilaf. Additionally, licorice-like fennel, tart apple and herbal mint combine well for salads and slaws.
Dairy & Dairy Alternatives: Cardamom has a sweet, floral flavor that pairs well with the fresh taste of mint in Middle Eastern-style yogurt dips or a sweet, creamy lassi. Warm and spicy ginger and cooling mint are also enjoyable in smoothie form, particularly when coupled with juicy tropical fruits. Cozy vanilla with mint is a subtly delicious frozen treat.
Bakery & Confectionery: Sweet, grassy pandan brings a taste of Southeast Asian cuisine to the quintessential flavor combination of mint and chocolate, whether in panna cotta or sticky rice cakes. Matcha, mint and coconut are another delightful trio for cheesecake or layered sponge cake. To put a fresh twist on strawberry shortcake, top it with a dollop of mint whipped cream. Plus, a "double dose" of sweet peppermint or the cooling warmth of cinnamon and mint are two classic breath-freshening options for chewing gum.
Alcohol & Beverages: Mint brightens berry-based drinks, from blueberry lemonade to a blackberry mojito. It also makes for an interesting pairing with tarragon in vodka-based drinks. When paired with cool cucumber, it's a refreshing infusion for water or gin-based cocktails. For a soothing sip, try lavender and mint in a fermented kombucha or steeped green tea.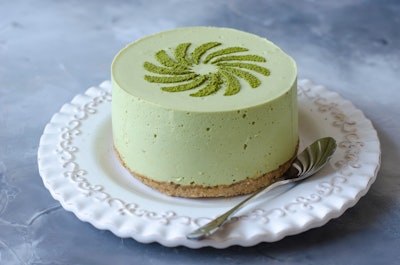 Mint Condition
Ever-changing consumer palates provide endless inspiration for industry insiders. Mint flavors in new forms and functions can transform how consumers experience it—and their favorite foods. Furthermore, working with a vertically integrated supplier can be the root of creative innovation, whether that's science-based sensory enhancements or other collaborations to elevate brand offerings. From ethnic dishes to frozen treats, there are always new places to add uplifting mint flavor and freshness.
To explore the entire article, visit Perfumer & Flavorist+'s May issue.