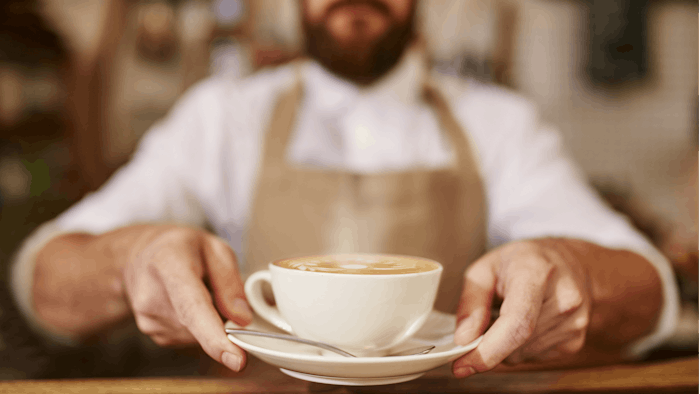 A report detailing data from Research and Marktes* finds that the global coffee market was valued at $465.9 billion in 2020, driven by consumer demand for certified coffee products. The driving market is Europe with a higher per capita consumption and focus on premium coffee, compared to the Asian market, which is huge in volume, but more focused on tea. European café culture and the expansion of coffee shops across Northern America, Southern America, Asia and Oceania also drives the global market.
Related: Report: Cold Brew Coffee Market Value
Another factor fueling market growth is the switch consumers are making from caffeinated soluble or instant coffee to espresso refreshments. This shift in coffee beverages is made with health in mind, as consumers want to move away from unhealthy sugar and overly caffeinated drinks.
In the Coffee Bean segment, the sweet, soft and low-acidity levels of roasted Arabica beans dominate the market. In the Product segment, the Soluble or Instant Coffee segment held the largest market share, driven by convenience and the growing popularity of RTD beverages. In the Distribution Channel, Offline segment dominated supermarkets, convenience stores, cafes and local coffee shops with the highest market share. The installation of coffee machines, single brewing systems and increasing number of coffee shops are driving growth in the American market.
Asia Pacific is expected to develop quickest in the coffee market due to disposable income, rising coffee culture, increase in the number of cafes and augmented demand for premium cafe.
*Global Coffee Market (Value, Volume) - Analysis by Coffee Beans, Distribution Channel, by Region, by Country (2021 Edition): Market Insights, Covid-19 Impact, Competition and Forecast (2021-2026).

Want to know everything going on in flavor & fragrance? Sign up for P&F+'s newsletter. You can also follow along on Instagram and LinkedIn.