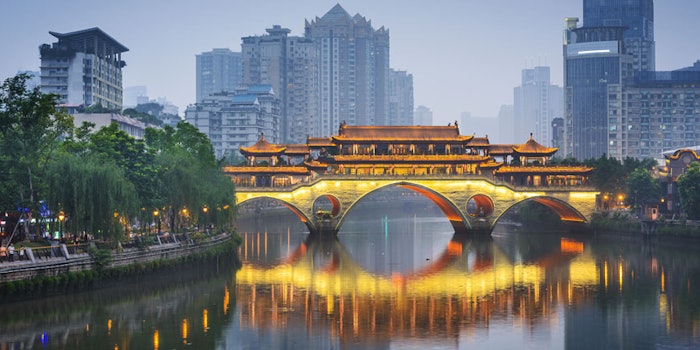 The new website is designed to reach the company's Chinese customers, partners and colleagues. The website highlights Firmenich's strategic process, which includes a 10% investment of its annual turnover to research. For example, Firmenich has created malodor control technology in order to combat today's global sanitation crisis.
The website also highlights the company's progress and commitment towards social responsibility, most notably, its initiatives for a more transparent supply chain that supports the livelihoods of farmers and their communities.
Expanding in China
With strict environmental goals set for 2020, Firmenich will be using 100% renewable energy and will significantly reduce odors released from its Shanghai plant into surrounding neighborhoods.
Firmenich already has three manufacturing plants in China. The perfumery and flavor sites are located in Shanghai while a new plant was introduced in both Yunnan and Kunmig. Additionally, in order to continue to meet the demand of its Asian customers, Firmenich will be constructing a new flavor plant by the end of 2017 to continue to provide for its customer-base.