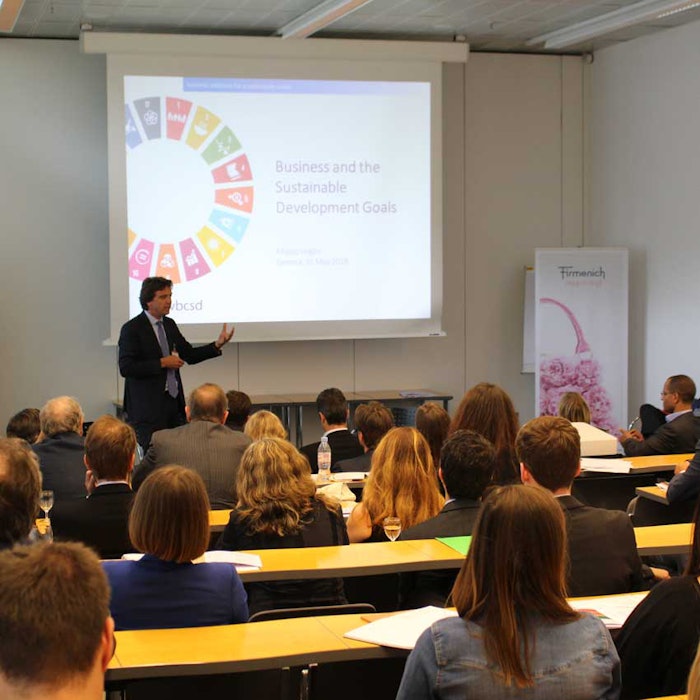 On June 1, 2016, Firmenich and Global Compact Network Switzerland (GCNS) discussed improving access to clean water and sanitation around the world. Firmenich hosted GCNS's General Assembly, working with a panel of world experts to find water and sanitation solutions together.
Cheryl Hicks, executive director, The Toilet Board Coalition, said, "By working hand-in-hand with development experts, businesses can focus on scalable, commercially sustainable solutions to help deliver universal and resilient sanitation through the market."
Firmenich is working to develop technologies to help customers develop sustainable hygiene solutions and counteract malodor. The GCNS confirmed its commitment to improving the sustainability of its business.