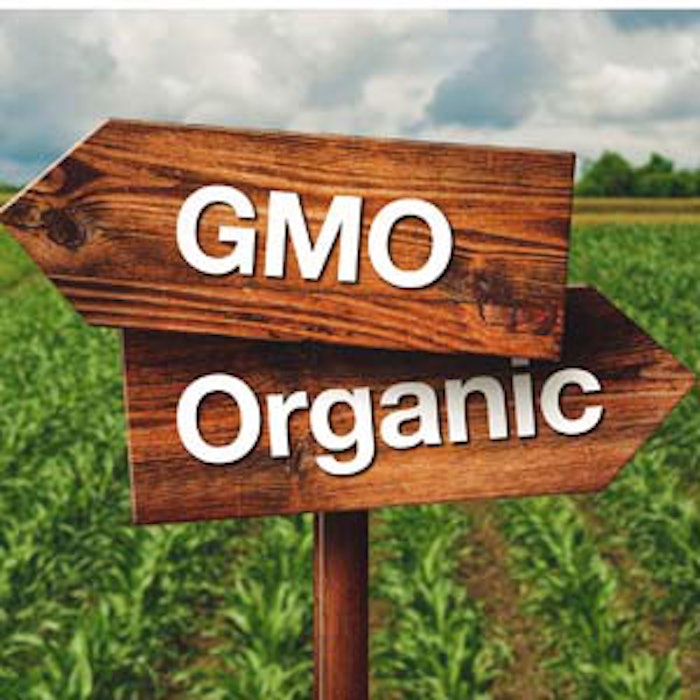 The hot debate in Washington over labeling genetically modified (GMO) foods is getting dicier for food and beverage companies, so General Mills has made a strategic move. It plans to label GMO products nationwide to comply a pending labeling law in Vermont.
"As the discussions continue in Washington, one thing is very clear: Vermont state law requires us to start labeling certain grocery store food packages that contain GMO ingredients or face significant fines," Jeff Harmening, an executive vice president and chief operating officer for U.S. retail at General Mills, said Friday.
Harmening said the company can't label its products for only one state without significantly driving up costs for consumers. "The result: consumers all over the U.S. will soon begin seeing words legislated by the state of Vermont on the labels of many of their favorite General Mills products," he said. 
This news comes shortly after the Senate halted a bill, the Biotechnology Labeling Solutions Act, which would have prevented individual states from setting their own rules on making GMO labeling mandatory. The bill fell short of the 60 votes needed to trigger cloture, which would have allowed for full debate on the Senate floor. Under cloture, the Senate may limit consideration of a pending matter to 30 more hours of debate. 
Sen. Roberts: 'We Cannot Stand on the Sidelines'
"We cannot stand on the sidelines and risk increasing costs for consumers and further uncertainty in the marketplace for farmers and manufacturers," said bill sponsor U.S. Senator Pat Roberts (R-Kan.) in an official statement ahead of the Senate's ruling. 
Roberts continued: "My approach to labeling acknowledges what many American consumers forget: our food is abundant, affordable and safe. We must continue our reliance on science and technology to ensure our continued prosperity."
Halted Bill Would Have Preempted State, Local Laws 
Proposed genetically modified organism (GMO) labeling legislation has been a hot topic among Washington lawmakers lately. Roberts'  bill would have allowed for a voluntary national labeling standard for GMOs, but would have preempted any state or local laws, like in Vermont's legislation slated to take effect July 1, which make it mandatory. 
The Flavor Extract Manufacturers Association (FEMA) recently said it supports a "practical and commonsense solution" to the labeling of biotech foods, and notably promoted during its visits to Capitol Hill a cohesive regulation, rather than a state-by-state patchwork. 
As One Bill Stumbles, Vermont's Labeling Law Gets Closer
On a statewide basis, Vermont's Act 120 requires manufacturers to label whether their products contain GMOs. If a federal bill does not pass in the meantime to override this state law, GMO labeling in the state will go into effect on July 1, 2016. Before General Mills, the Campbell Soup Company became the first to prepare a new label for its products. Campbell added it would advocate for federal legislation that would require all foods and beverages regulated by the Food and Drug Administ­ration (FDA) and the U.​S. Department of Agriculture (USDA) to be clearly and simply labeled for GMOs.

In July 2015, the U.S. House of Representatives voted 275-150 to approve the "Safe and Accurate Food Labeling Act of 2015," an amended bill that would also preempt state laws by creating a federal standard for the voluntary labeling of foods with GMO ingredients. As of July 2015, this bill was received in the Senate, read twice and referred to the Committee on Agriculture, Nutrition and Forestry. To track this bill, visit: https://www.congress.gov/bill/114th-congress/house-bill/1599/all-info.