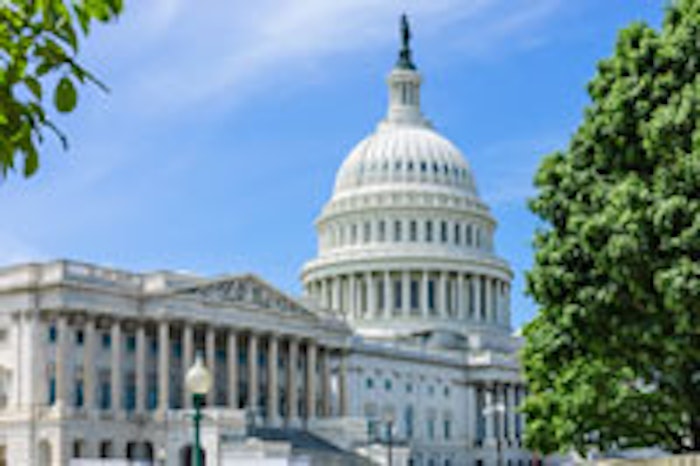 Amid the consumer push towards more food and ingredient transparency, the U.S. House Agriculture Committee has approved H.R. 1599, the Safe and Accurate Food Labeling Act of 2015, which prevents a patchwork of conflicting state or local GMO labeling laws which could interfere with interstate and foreign commerce.
"[Flavor and Extract Manufacturers Association] FEMA supports H.R. 1599 and is pleased the House Agriculture Committee passed it yesterday," Mat Gulick, FEMA's communications director, told P&F. "We look forward to it passing a House vote and moving to the Senate." 
First introduced by Reps. Mike Pompeo (R-KS) and G.K. Butterfield (D-NC), the legislation has evolved through bipartisan discussions between the Agriculture Committee and the Energy and Commerce Committee.
The House Agriculture Committee said the amendment in the nature of a substitute, offered by Rep. Davis (R-IL), for H.R. 1599 will provide clarity and stability in the marketplace through national uniformity regarding marketing claims for products grown using the latest agricultural production technologies.
"I appreciate the collaborative efforts of the Energy and Commerce Committee in getting this bipartisan legislation completed and approved," said Chairman K. Michael Conaway.
Conaway continued: "H.R. 1599 is the solution to an urgent and growing problem. The current patchwork system of varied labels interferes with the free flow of goods across the country, posing a real threat to interstate commerce and typically results in inconsistent and confusing information for consumers. Creating a uniform national policy regarding biotechnology labeling is the free market solution that will allow consumers access to meaningful information, create market opportunities for those on the production and processing side, and will facilitate future innovation."
The bill would define a non-genetically engineered food to include foods that are not produced from, do not contain, and do not consist of a genetically engineered plant. The proposal is modeled after the national organic program.
Under the proposed program, certifying agents accredited by the U.S. Department of Agriculture (USDA) would certify that a food was produced with or without genetic engineering in compliance with a genetic engineering plan designed to ensure the integrity of the label. The Secretary of Agriculture would establish the certification requirements by rulemaking, including public input.