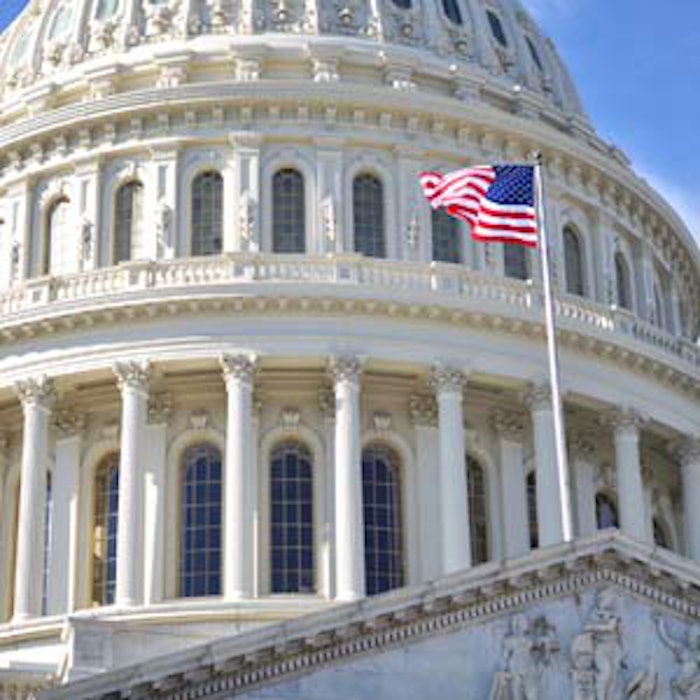 Proposed genetically modified organism (GMO) labeling legislation has been a hot topic among Washington lawmakers lately as a number of bills addressing the issue continue to gain ground.
"FEMA [Flavor Extract Manufacturers Association] supports a practical and commonsense solution to the labeling of biotech foods," John Cox, FEMA's executive director, exclusively told P&F. "We don't prefer one bill over the other; what matters is that some solution is enacted."
GMO's Voluntary Vs. Mandatory Labeling Bills
The Senate Committee on Agriculture on March 1 approved a Republican-backed bill, the Biotechnology Labeling Solutions Act, allowing national GMO labeling to be voluntary, preempting any state or local laws, like in Vermont, which make it mandatory. Shortly afterwards, a Democratic-backed bill, the Biotechnology Food Labeling Uniformity Act, was introduced as an alternative that would require manufacturers to disclose the presence of genetically modified ingredients on the Nutrition Fact Panel. 
"It is clear that what we're facing today is not a safety or health issue. It is a market issue," said U.S. Senator Pat Roberts (R-Kan.), Chairman of the Senate Committee on Agriculture, Nutrition and Forestry, who introduced the bill on a national voluntary standard for foods that are bioengineered or may contain bioengineering.
According to transcripts from the committee meeting, Roberts noted that in November, the U.S. Food and Drug Administration (FDA) took several steps, which he said were "based on sound science," regarding food produced from biotech plants, including issuing final guidance for manufacturers who wish to voluntarily label their products as containing ingredients from biotech or exclusively non-biotech plants.
Read more about the FDA's new guide on labeling GMO
And, more importantly, Roberts said, the FDA denied a petition that would have required the mandatory labeling of biotech foods. FDA stated that the petitioner failed to provide the evidence needed for the agency to put such a requirement in place because there is no health, safety, or nutritional difference between biotech crops and their non-biotech varieties.
"This is really a conversation about a few states dictating to every state the way food moves from farmers to consumers in the value chain. We have a responsibility to ensure that the national market can work for everyone, including farmers, manufacturers, retailers, and consumers," Roberts added.
Robert's Mark on Biotechnology Labeling Solutions passed the Committee with a bipartisan vote of 14-6. The legislation, which creates a national voluntary labeling standard for bioengineered foods, now heads to the full Senate for consideration. The U.S. House of Representatives last July passed legislation on this topic with a bipartisan vote of 275-150.
Campbells Endorses Rival GMO Bill 
On a flip side to the issue, Senator Jeff Merkley and Senators Patrick Leahy (D-VT), Jon Tester (D-MT), and Dianne Feinstein (D-CA) introduced on March 2 the Biotechnology Food Labeling and Uniformity Act, which focuses on a uniform national mandatory label for GMO ingredient labeling on food packaging. The bill is being endorsed by Campbell's Soup Company, which became the first to prepare a new label for its products to comply with pending GMO legislation.
"The legislation reflects Campbell's support for mandatory national standards for labeling of foods made with GMOs," said Kelly D. Johnston, vice president of government affairs for Campbell Soup Company. "We applaud Senator Jeff Merkley and his colleagues for responding to consumers' desire for the information they seek in a consistent and transparent manner." 
Further reading: Clean Label, Natural Claims Drive Natural Flavor Opportunities 
Biotechnology Food Labeling and Uniformity Act Parameters
Under the parameters of the proposed Biotechnology Food Labeling and Uniformity Act:
Manufacturers may use a parenthesis following the relevant ingredient to indicate that this ingredient is "Genetically Engineered."

Manufacturers may identify GM ingredients with an asterisk and provide an explanation at the bottom of the ingredients list. 

Manufacturers may simply apply a catch-all statement at the end of the ingredient list stating the product was "produced with genetic engineering."

The FDA would have the authority to develop a symbol, in consultation with food manufacturers, that would clearly and conspicuously disclose the presence of GM ingredients on packaging.
"This bill is an important step forward to give consumers a uniform national mandatory label, and it seeks to address the needs of food producers by giving them a suite of options to comply with a mandatory national label," said Leahy, who is also a former chairman of the senate agriculture committee. "I believe that until a national mandatory label like this is enacted, Congress should not preempt state laws, like Vermont's Act 120."
Vermont's Act 120 requires manufacturers to label whether their products contain GMOs. If a federal bill does not pass to override this state law, GMO labeling in the state will go into effect on July 1.