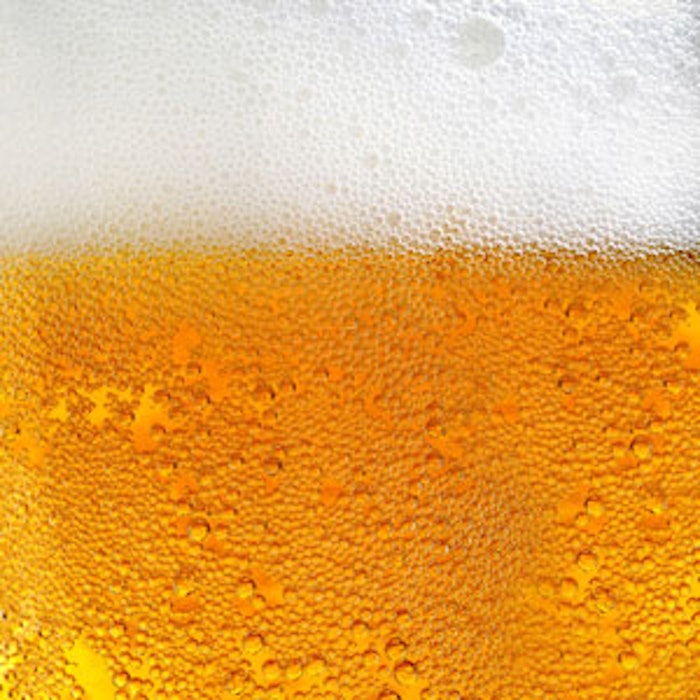 Just in time for St. Patty's Day, the inventors on this patent have developed an additive consumers can use to improve the flavor and aroma sensory profile of beer.
Consumer beer additive
U.S. Patent Application 20160060585
Publication date: March 3, 2016
Inventors: L.E. Burgess and D.H. Darden
Described in this patent application is a method for consumers to enhance the quality of a glass or pitcher of beer by placing an additive in it. The blend of food-grade materials is said to improve the beer-drinking experience by modifying the bitterness, aroma, flavor and dark appearance of hops.
Specifically, an additive of 0.5 mL of iso alpha acid and 0.5 mL of Cascade hop oil, when combined in 12 oz of a commercial light lager and swirled for 3 sec to mix, had improved bitterness, hop flavor and hop aroma than an untreated glass of the same beer.
According to the inventors, the additive is stored in individual plastic or foil pouches and is intended to be carried by consumers when visiting bars, restaurants, sporting events or other drinking establishments where beer is available. The additive also contains preservatives that allow for a minimum six-month shelf life at room temperature or slightly higher temperatures.
While prior art may include one or more beverage flavorings, it does not combine them for the express purpose of the end consumer to control the increase in bitterness, hop flavors and hop aromas of an individual serving of beer at the time of consumption.