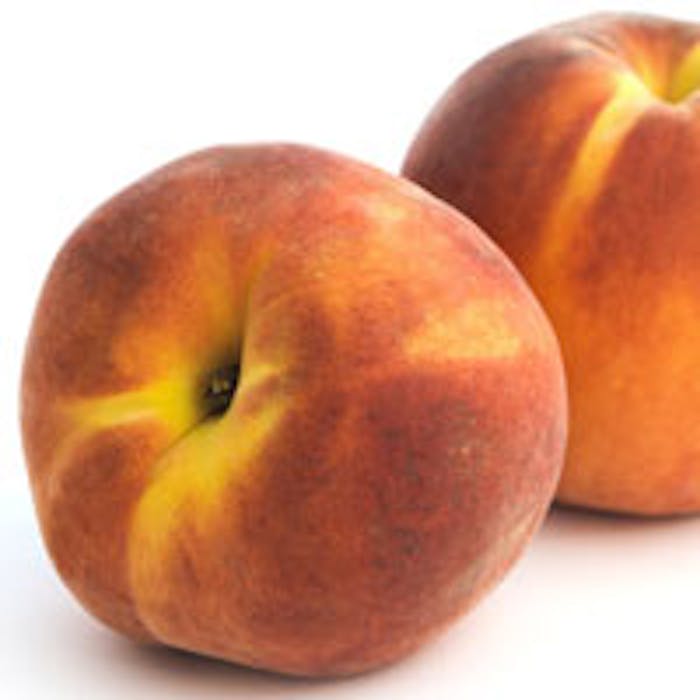 Novel 'rich fire' peach tree variety
U.S. Patent Application 20150264849
Publication date: Sept. 17, 2015
Inventors: GN Zaiger, LM Gardner, and GG Zaiger
Disclosed in this patent is a new and distinct variety of peach tree (Prunus persica), grown near Modesto, Calif. According to the researchers, its novelty comprises several desirable features.
The tree exhibits vigorous, upright growth and is a regular and productive bearer of large-size fruit with an attractive red skin color. The fruit flesh is firm and yellow, and has very good flavor and eating qualities due to its acid and sugar balance. The fruit produces a moderate amount of juice that can enhance flavor.