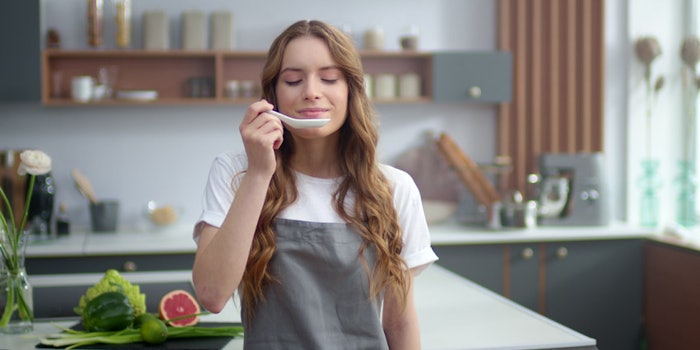 Odor has such a strong impact on consumer behavior and perception of quality. Although manufacturers still rely on human panels to characterize the olfactive nature of products in food, flavors and fragrances, these panels are often subjective and show a lack of repeatability and reproducibility.
During Flavorcon Virtual 2021, "Unlocking the Power of Objective Odor Data for Food, Flavors and Fragrances," features Aryballe's Fanny Turlure, Ph.D., who will discuss the advantages of digital olfaction.
Digital olfaction offers a consistent, objective method that can complement and even improve these human panels. Organizations are beginning to integrate these tools into their R&D, quality and manufacturing operations to add odor data to their full picture of a product.
Review the full schedule and register for both days of Flavorcon for early bird rates priced at $79 until October 15, 2021 at 11:59 PM CST. Rates bump up to $99 for standard rates. Visit flavorcon-virtual.com.
Want to know everything going on in flavor & fragrance? Sign up for P&F+'s newsletter. You can also follow along on Instagram and LinkedIn.