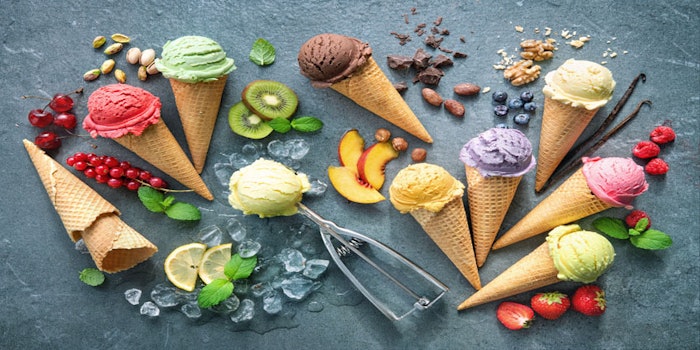 Innova Market Insight has curated research on taste quality in sugary foods and how consumers are influenced by better-for-you options.
Related: Comax Releases Nutrition and Performance Product Findings
Research shows that 91% of consumers are at least a little influenced by sugar reduction claims. Sugar reduction strategies vary and include complete removal of sugar, blending of sugar with sweeteners and advances in sugar science. 
The blending of sweeteners has become common in order to counter any adverse effects on taste. Stevia's share of sugar-adjusted sweet treats rose from 12% to 19% between 2016 and 2020, but there has been even faster growth in erythritol's share as the two sweeteners have good symbiosis and are increasingly used in tandem.
Beyond sugar, protein is the other macronutrient attracting the most attention in better-for-you sweet treats. Protein is a good fit with dairy desserts but also adds health value to some confectionery and sweet bakery products.
Even some well-known sports nutrition brands are exploring opportunities in high protein biscuits and chocolate products. 
Go-to flavors for protein include chocolate and other smooth and creamy flavors, which tend to lead the way in products carrying dairy proteins.
Perfumer & Flavorist+ reached out to the Innova Market Insights team for a better understanding of the flavor implications for these types of better-for-you foods—including challenges and trends. 
Lu Ann Williams, global insights director at Innova Market Insights, said, "There are clearly taste challenges involved in adjusting the recipes of sweet treats to take a healthier stance, but a treat would not be a treat without a certain level of taste quality, so this is a vital aspect of formulation. For example, in reduced-sugar products, the taste challenges involved in replacing sugar with alternative sweeteners are well documented.
The continuing drive towards cleaner labels can also have an effect on sweetener use, however, so some suppliers are looking for new ways to cut processed sugar without the need for added sweeteners. The recent development of Ritter Sport's Cacao y Nada chocolate bar was particularly interesting: it gains its sweetness from the juice of the cacao pod and is therefore made with no ingredients beyond those sourced from the cacao tree.
As far as protein enrichment is concerned, the addition of concentrated protein ingredients requires appropriate taste adjustments. Chocolate and other smooth and creamy flavors tend to lead the way in products carrying dairy proteins. Flavor science is also having to keep up with ongoing developments in proteins, like the rapid rise of pea protein as a plant based choice has creating taste challenges. At the same time, however, other suppliers are exploring ingredients that can boost protein content at the same time as delivering flavor, and peanut, almond and other nut butters have been particularly popular in this regard."
Want to know everything going on in flavor & fragrance? Sign up for P&F+'s newsletter. You can also follow along on Instagram and LinkedIn.