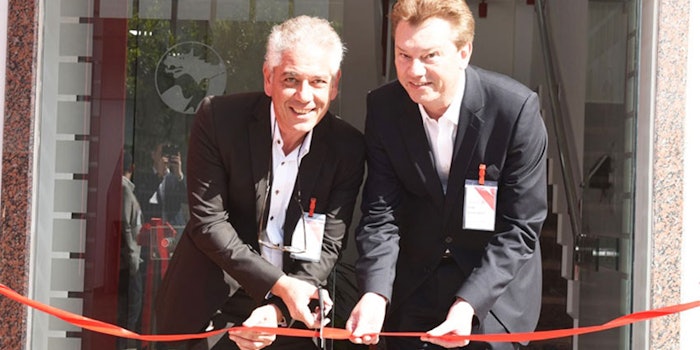 Symrise launched its Creative Center in Egypt on November 26, 2019. The new location is comprised of modern development and application laboratories for the creation of beverage, confectionery, dairy, culinary and snack products. Dirk Bennwitz, president flavor EAME at Symrise, officially opened the new facilities which meet the company's global technology and development standards and are intended to strengthen the company's reach in the AME region. Partners, customers and guests attended the inaugural ceremony.
The laboratories have been outfitted with state-of-the-art technology. The Creative Center will allow employees to develop customized product solutions and applications and adapt existing products for the market. Compared to Symrise standing facilities, the new Creative Center offers a number of advantages including the ability to produce relevant products for customers and consumers in the region through modern consumer and market analysis and quality assurance procedures.
"By investing in the new Creative Center, our strong team of food technologists and flavorists can make a significant contribution to the growth in the region in the future," says Dirk Bennwitz, president, Flavor EAME at Symrise. "We are convinced of the strategy because our location in Cairo offers us proximity to customers and markets in Africa and the Middle East. In the future, we will be able to better serve demand in the region and optimally align our business with our customers, thus contributing to the company's growth."
The Creative Center will eventually act as a point of access to the group's innovations and technologies for the Symrise team. Customers will benefit from an increased knowledge of the region and the expanded use of local raw materials. The new location will also allow Symrise to work with its customers in a time and cost-efficient manner.
"We use a wide range of manufacturing technologies in Egypt to supply all of Africa and the Middle East," says Ibrahim Wagdy, responsible managing director of Symrise in Egypt. "We are now expanding these capacities with our modernized site thereby increasing the attractiveness for our customers in the region.
Egypt is an important location for Symrise due to the country's location in the AME region. This makes it easy to exchange information with customers from Africa and the Middle East. Additionally, the industrial and agricultural infrastructure of Egypt are beneficial to the production and development of flavors for the local market.