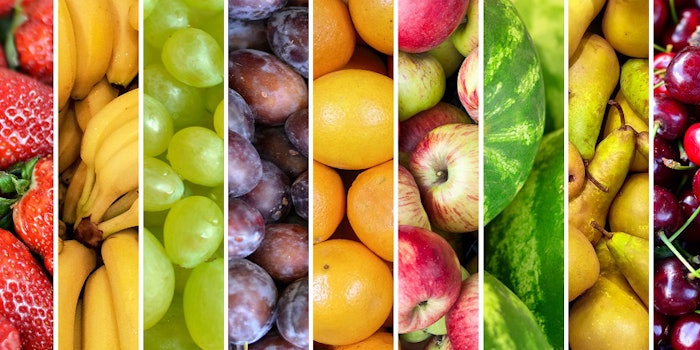 National Flavors is currently hiring a flavorist for its Kalamazoo, MI location.
Essential Job Functions
Creation of sweet flavor formulations.
Create reverse engineered/duplications of flavors.
Conducts laboratory experiments as well as designs the processes for making products with a consistent flavor, color and texture in large quantities.
Utilizes laboratory equipment and instruments while communicating any equipment issues to Chief Flavor Chemist that he/she is unable to troubleshoot when needed.
Runs samples on GC-MS equipment, including sample prep and analysis of results.
Evaluates raw materials and works with team to qualify new suppliers for use in existing flavor concentrates including any necessary changes to maintain consistent year-to-year flavor targets and developing keys for ease of manufacturing.
Maintain and update database of flavors and associated documentation.
Maintains extensive knowledge of flavor ingredients including the key attributes of flavor subcomponents and their contributions to a flavor profile.
Must keep up to date with new raw material developments, approvals and their use.
Maintains a high level of understanding regarding testing and analytical equipment pertaining to flavors.
Keep attuned to flavor trends in order to develop flavor profiles relevant to customer needs and expanding company product lines.
Collaborates with other R&D team members to develop new flavors that match targeted consumer preferences for taste, nutrition, and refreshment.
Updates job knowledge by participating in educational opportunities, reading professional publications, maintaining personal networks, participating in professional organizations.
Follows safety, quality and GMP policies.
Collaborates with multi-disciplinary team members.
Minimum requirements
Education: Bachelor's degree in Food Science or other applied science. Full certification with the Society of Flavor Chemists is desired, however in process of certification over 3 years in training will be required.
Work Experience: 3 years of flavor creation expertise.
Industry Knowledge: Knowledge of organic chemistry, principles of food science and good laboratory practices preferred.
Personality and communication (soft skills):
Must possess strong work ethic, high character and be passionate about serving others.
Ability to work accurately, quickly and with good laboratory practices required.
Ability to adapt to changing priorities and support multiple projects as necessary.
Must possess a positive attitude, be engaging and a team player, and be able to communicate thoughts and ideas effectively with good written and verbal communication skills.
Hard skills:
Must maintain good standing in the SFC (Society of Flavor Chemists).
Computer literacy required with proficiency in Microsoft Office products including Excel and Word, in addition to having ability to learn proprietary computer system and assist with developing application for unique R&D needs.
Strong math skills and the ability to convert between varying units of measure is required.
Accurate and strong attention to detail.
Ability to differentiate tastes and smells is required. Must be able to consume a wide variety of foods, such as products that may contain wheat, eggs, milk and other known allergens. Experienced with sweet flavor profiles.
Specific vision abilities required by this job include close vision, distance vision, color vision, peripheral vision and depth perception.
Must be able to lift up to 45 lb on regular basis
To learn more about the job, visit the full listing here.