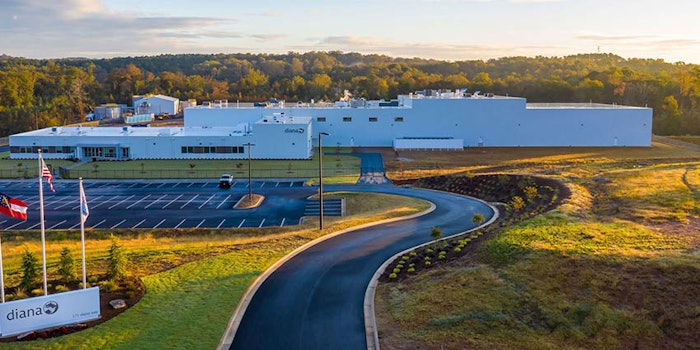 Georgia is on Symrise AG's mind: The company has opened a site for high-quality natural food ingredients in Banks County, near Atlanta.
The company invested €50 million in the facility, which will manufacture products for the food ingredients, flavor and pet food business units. Symrise aims to successively expand the site until 2020.
The 40-hectare site was selected in part due to Georgia's robust population of food ingredient suppliers and farmers. The workforce currently consists of 50 employees; it will be further increased to 100 employees as the plant expands.
"This advantageous location in the USA's well-developed agricultural South East enables us to strategically grow on the market for natural and sustainable food ingredients. With the new site in Georgia we show that we consistently implement our investment program," said Heinz-Jürgen Bertram, CEO. "For example, only a couple of weeks ago, also in the USA, we have opened a plant for cosmetic ingredients in Charleston, South Carolina. The expansion of our capacities is and continues to be an important growth factor. We are strengthening our competitiveness for the traditionally largest market in our industry. In addition, we are strategically developing our backwards integration focusing on agriculturally produced raw materials. By working closely with our farmers, we are ensuring high product quality and deliverability."