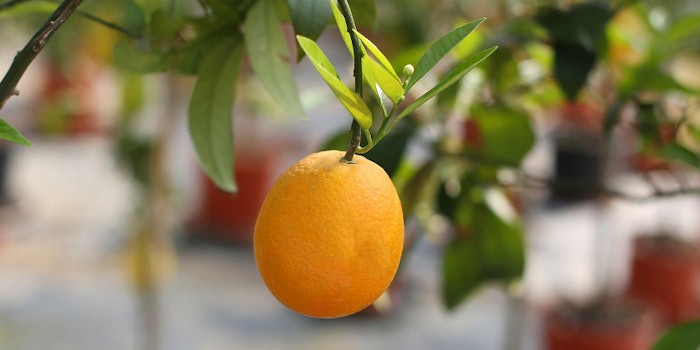 In recognition of its commitment to preserving biodiversity, Symrise has received second place in the "Environmental Commitment" category at the 2018 German CSR Awards.
For more than 25 years, the company has worked towards transforming its supply chain, in order to become more environmentally and socially responsible. In 1991, the company implemented a management system geared towards protecting biodiversity, using resources in a more sustainable manner and fairly sharing successes with local communities. In 2010, it expanded this process through a resource efficiency strategy, and in 2012, the company received the German Sustainability Award for its involvement in vanilla production in Madagascar.
Symrise's current sustainability strategy consists of four pillars: footprint, innovation, sourcing and care. The company's FISC Agenda (an acronym of the pillars) outlines how it aims to increase social value while simultaneously minimizing the adverse effects of its business activities.
"We are proud to be one of the first companies in the fragrance and flavor industry to pursue a proven climate strategy that has been repeatedly confirmed as best-in-class," said Sascha Liese, Symrise manager, corporate responsibility. "Being distinguished with the German CSR Award for environmental commitment encourages us to continue on this path. This second place is a
special honor for us."
Additionally, it has reduced its carbon emissions by an average of four percent per year, with the goal of reducing absolute carbon emissions by 18% by 2030.
For the 2018 German CSR Award, one of the entries submitted by Symrise was a sustainability project in Italy. The company collaborated with raw material supplier Capua Srl to establish a network for sourcing and processing citrus fruits in the Calabria region. Along with the Mediterranea University of Reggio Calabria, this network is composed of the bergamot producers' consortium Unionberg and more than 300 farmers. The company aims to achieve long-term procurement of all its citrus-based raw materials in an entirely sustainable manner, in order to offer its customers transparent and future-proof fragrance and taste solutions.
Related: Symrise Nominated for German Sustainability Award
"The company uses mostly plant-based base materials that are from the most diverse ecosystems, such as the Amazon rainforest, and that are protected locally through a biodiversity agenda. This way, Symrise promotes environmentally effective cultivation practices in the countries of origin, grants microcredits and invests in educational and professional opportunities, all of which demonstrably improve the socioeconomic conditions of small-scale farmers," explained the jury when announcing its decision. "In terms of value creation, the company was able to reduce by one third both its carbon dioxide emissions and the creation of dangerous waste and wastewater in the past few years."
"We are proud to be one of the first companies in the fragrance and flavor industry to pursue a proven climate strategy that has been repeatedly confirmed as best-in-class," said Sascha Liese, Symrise manager, corporate responsibility. "Being distinguished with the German CSR Award for environmental commitment encourages us to continue on this path. This second place is a special honor for us."