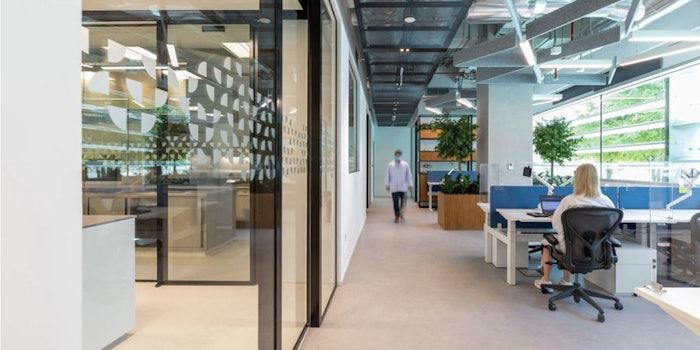 Earlier this summer, IFF announced the appointment of Nicolas Mirzayantz as president of the Nourish division as well as Christophe de Villeplée as president of the Scent division.
Both will assume their new positions beginning September 1, 2021. Perfumer & Flavorist+ (P&F+) connected with the two IFF professionals to discuss their new roles within the company, trends shaping their respective industries and current projects.
One-on-one with Nicolas Mirzayantz, president, Nourish, IFF: 
Nicolas Mirzayantz [NM]: The bulk of my 33-year career with IFF was spent in the Scent business. For two years I had responsibility for the Flavors business as the regional general manager in North America. I truly loved my time with Flavors and I'm excited to get back to working with food and beverages.
I began my career at IFF in sales support which at my core makes me very attentive to our customers, no matter which side of the business they fall. IFF's long-standing overarching vision is to be an essential partner to our customers and I'm committed to delivering tangible value.
Regardless of whether someone is buying a food, beverage, or a fragranced product, it's still the same consumer! All are driven by similar trends, including the drive towards wellness, cleaner products, simpler ingredient lists, and sustainability. Given that commonality, I also see unique opportunities to partner with Christophe [de Viilleplee] and the Scent division to bring holistic solutions that leverage our joint portfolios and truly deliver multisensorial experiences.
P&F+: What are you most looking forward to in your new role in the Nourish division?
NM: To nourish means 'to feed with purpose'— to do more good for people, products and planet. Our merger with DuPont Nutrition & Biosciences division earlier this year cements us as an industry leader with an unrivaled and extensive portfolio. On top of that, we have unmatched applications expertise to truly deliver full product design. With our combined innovation network featuring 80 creative application centers across the globe and our leading-edge consumer intelligence, we are better positioned to partner with our customers to design products that not just meet but anticipate the needs of the consumers of the future. So, there are a lot of exciting opportunities ahead!
As the original corporate sponsor of IFF's sustainability initiative many years ago, I'm looking forward to growing IFFs 'Re-Imagine' innovation programs; bringing breakthrough ingredients and technologies contributing to the circular economy to nourish our planet.
Ultimately, it's about building a more sustainable future. We work with mapping the environmental footprints of our product designs. For example, we had the first third-party validated life cycle assessment on isolated soy protein and it showed our soybean isolates have a carbon footprint up to 70 times lower than dairy and meat proteins. This enables us to provide our customers with solid data to support their new product development and help them achieve their own sustainability goals.
P&F+: Could you speak to some challenges/opportunities and/or trends currently in the industry that the Nourish division is looking to tap into?
NM: The food and beverage industry is rapidly changing, and anticipating the needs of the consumer in the many markets we serve will be critical. As people seek a greater quality of life for themselves, loved ones, and future generations, businesses must respond with meaningful products that deliver not just the sensorial experience, but also real nutrition and elevated health benefits.
I will also mention our ability to bring health and wellness possibilities and plant-based full product designs across multiple categories. With our combined taste and ingredients expertise, Nourish is advantageously positioned to create the next generation of plant-based products, whether high protein, nutritional beverages, or brand new alternatives to traditional foods and whole new formats. All told, IFF is well-positioned to deliver to the industry of the future.
P&F+: Are there any projects in the works for the segment that you're currently working on/on the horizon that you can share with us?
NM: With a 130+ year legacy in the flavors industry, IFF is building on our core strengths and leveraging the new ingredients portfolio as we take bold steps in our defined innovation areas. For example, in the area of the circular economy and sustainability, we are developing upcycled and side-stream ingredients. We are also re-imagining opportunities in the phygital* era, with consumers living in an increasingly hybrid of a physical and digital world, such as personalized nutrition, and AI.
Many possibilities lie ahead to cultivate positive growth and live a holistic lifestyle, and I look forward to harnessing this opportunity to build on this incredibly exciting journey already underway within Nourish, delivering industry-defining product designs for our customers and doing good for people, products and the planet.
*Phygital is the concept of using technology to bridge the digital world with the physical world with the purpose of providing a unique interactive experience for the user.
One-on-one with Christophe de Villeplée, president, Scent, IFF:
Christophe de Villeplée [CV]: I started in this industry 30 years ago and joined IFF 20 years ago. In these 20 years, IFF has granted me opportunities to work in different countries and continents, and across categories from Flavors to Fine Fragrances.
These past two decades have given me a unique vantage point to appreciate IFF employees' exceptional talent and expertise, from perfumers to R&D scientists, from the LMR agronomists to data scientists and much more, across all scent categories. I find it quite exhilarating to take over from Nicolas, who has left such a strong imprint not just on IFF, but on the industry at large. And I find it particularly exciting that this happens at a time when IFF is undergoing a major transformation, with an outstanding portfolio of capabilities and an extension into new categories.
This transformation will allow us to accelerate the IFF Scent Innovation pipeline, bringing more valuable, sustainable, differentiating offerings to our customers while doing more good, for the people and the planet. This will be achieved thanks to unique, integrated biotech expertise to look at the future of Scent with a completely different perspective and a new set of skills.
I see this as a once-in-a-lifetime opportunity to manage and accelerate our growth across our four business units: Consumer Fragrances, which I was heading these last five years; Fine Fragrances, where I started; Cosmetic Ingredients; and our F&F Ingredients. The future is exciting and happening now, and I can only look forward to making it happen.
P&F+: Could you speak to some challenges/opportunities and/or trends currently in the industry that the Scent division is looking to tap into?
CV: While the pandemic has taken an immense toll on the world, it's also given us an opportunity to reset and think about the future of our industry, the role of scent, and the role of IFF in that respect. It has also reshaped the future of work, thus offering an opportunity to reflect on a potentially new and different talent profile that will be required to drive the future of our industry.
From a market perspective, our proprietary trends and foresight framework, Panoptic, has identified five core trends that will be impacting our four business units:
Sustainability and trust imperative: we will have an absolute focus on tackling environmental industry imperatives. To do this, we will transform our ingredients catalog for renewability and biodegradability, leveraging our new unique biotechnologies. We will also launch environmentally friendly capsules and grow clean beauty solutions.
Health & Wellness: Consumers have strongly expressed their new relationship to scent as a source of holistic wellness, demanding new emotional benefits, and beyond. With our Science of Wellness program, we will continue to propose science-based wellness solutions for emotional, cognitive, and physical benefits. We will also leverage the full power of nature with the LMR Naturals innovation pipeline, with natural solutions for new benefits and sustainable, environmentally friendly and ethical sourcing platforms around the world.
New digital and human connections: We will leverage the full potential of a smart connected world and will leverage biometry and its impact to scent. We will also create immersive experiences for BtoB and BtoC venues
Post-pandemic lasting behavioral impact: We will continue to bring solutions for amplified hygiene, for the new home and scented solutions to cater to consumer needs and affordable convenience
Socio-demographic shifts: We will develop scent solutions for the aging population; create a gender-fluid mindset, also embracing DE&I internally as an IFF commitment and continue to invest in fast-growth geographies.
P&F+: Are there any projects in the works for the segment that you're currently working on/on the horizon that you can share with us?
CV: I'm particularly excited about the ability to lead the acceleration of our sustainability agenda, aligned with the IFF corporate "do more good" principles, both for the people and for the planet. This will require our commitment at every level of the Scent organization and will allow us to fully leverage the power of scent for good.
I'm amazed at our expanded R&D capabilities, the largest in our industry, with groundbreaking scientific expertise and access to completely new technologies.
Finally, over the last few months, I've been very involved with the Scent team in developing a new Scent purpose and vision within the context of the macro changes we are all being impacted by. This will set the principles which will guide our innovation for the future and will serve as our North Star, awakening the power of scent. 
Want to know everything going on in flavor & fragrance? Sign up for P&F+'s newsletter. You can also follow along on Instagram and LinkedIn.