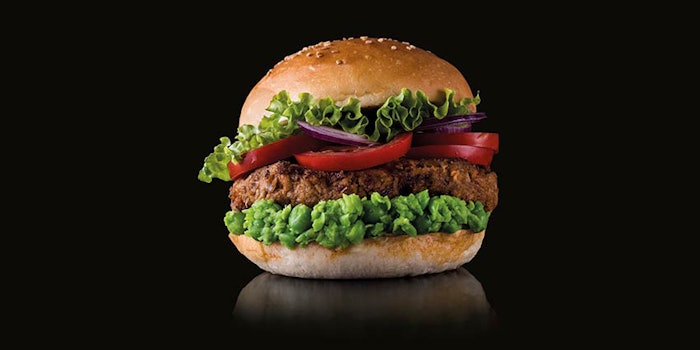 Givaudan and Naturex will be showcasing plant-based product concepts and wellness botanicals at this year's Natural Products Expo West, where Perfumer & Flavorist will get to sit down and learn more about the solutions.
Taste, texture, color, mouthfeel, flavor and nutritional profile: these are just a handful of the parameters involved in creating a tasty plant-based, consumer-friendly, center-of-the-plate product.
By combining its product technology and application expertise in this area with Naturex's natural ingredients, Givaudan is poised to offer powerful integrated solutions for meat substitutes that are entirely plant-based.
Related: Givaudan Unveils Flavoring Approach for Plant-Based Meat Alternatives.
During Expo West 2020, the company will be launching a new line of natural red colors designed specifically for meat substitutes: VegebriteTM Veggie Reds. This new line aims to deliver a better consumer preparation experience, introducing meat-like red color to raw, plant-based patties that then turn brown when cooked.
Visitors to the booth will be able to see VegebriteTM Veggie Reds in action and experience the new look of plant-based protein in a mini-burger concept. In addition to the authentic appearance, visitors will also be treated to an authentic "real meat" flavor experience, enabled by the careful application of Givaudan's natural beef, umami and soy masking flavors.
Related: Givaudan Publishes Chef Event Insights and Announces New Technology.
With its newly approved GRAS status, Naturex has broadened the market for turmeric-based foods and beverages. Its highly bioavailable and versatile turmeric extract, Turmipure Gold, will be highlighted at Expo West through two enticing applications: a ginger yogurt and a chai latte, both featuring the extract.
Both applications will contain a single, effective 300 mg dose of the extract, which delivers the same amount of curcuminoids to the blood as 1922 mg of standard turmeric (containing 95% curcuminoids), further demonstrating its high applicability in a variety of concepts.
In addition, Naturex will showcase its expertise in botanicals with the introduction of its new range of brewed herbal tea concentrates for mood and relaxation. These products will be highlighted in a prickly pear and hibiscus relaxing mocktail, naturally flavored by Givaudan.
Related: Givaudan to Launch Vitrual TasteTrek Citrus Tool for Beverages.
"We're excited to be able to offer complete plant-based solutions from the ground up," Santiago Vega, director of marketing, nutrition and health, North America, said. "The consumer experience starts with visual appeal from natural colors. A selection of natural ingredients then works together to provide the right taste, texture and mouthfeel, while our natural preservation solutions maintain product stability throughout shelf life. And finally, our botanical extracts can add a wellness appeal to functional food and beverage brands looking to attract health-minded consumers."