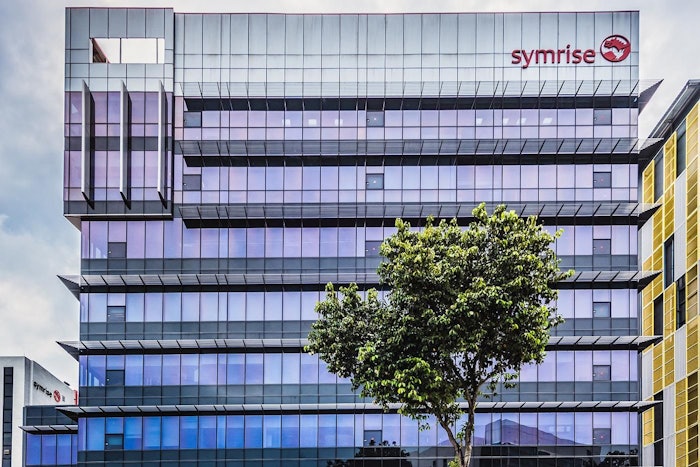 courtesy of Symrise
Symrise Asia Pacific debuted the Enhanced Naturals @SPark facility in Singapore said to be dedicated to naturalness innovation. Housed within SPark, the multi-functional innovation and technology center is designed to address the move of the food and beverage industry towards sustainably sourced, natural and plant-based alternatives.
Related: Symrise Debuts Dry Pet Food Pilot Production Line at Regional Headquarters in France
The purpose-built labs in the Enhanced Naturals @SPark focus on thermal treatments, extraction and biotransformation. The facility is said to enable sustainable, natural, and plant-based innovation across categories such as culinary, dairy and beverages. The facility also offers a co-development area to allow co-creation with customers.
"With the investment in our Enhanced Naturals @SPark, we are future-proofing our business. Also, we are well-positioning our offer of various specific natural solutions across all categories to our customers," said Medardo Villafana, technical director, Savory, Research & Technology, Asia Pacific.
Kapil Sethia, president, Food & Beverage, Asia Pacific said, "With the addition of the Enhanced Naturals @SPark, we reiterate our focus on Innovation in the context of changing market and consumer dynamics. Enhanced Naturals gives us the technology & capability to collaborate with our customers on clean-label solutions, authenticity and elevate the use of natural ingredients. Consumers in Asia will progressively demand the use of natural ingredients in food & beverage products. With sustainable practices, we continue to strengthen our Taste, Nutrition & Health presence in the space of naturals that directly ties to the strategic objectives of Symrise as an Augmented Flavor House."