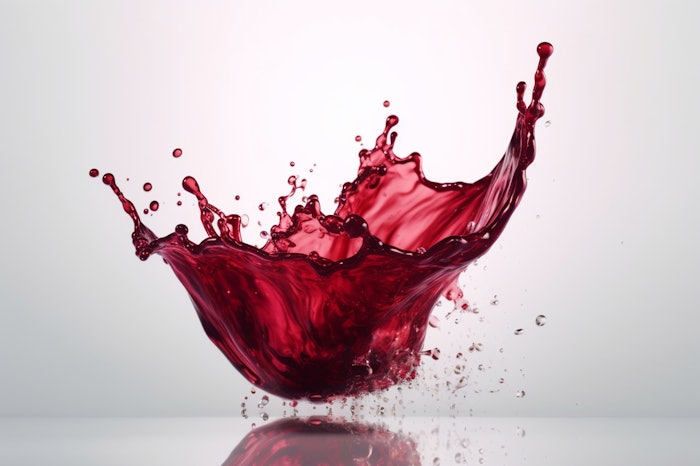 Adobe Stock
On April 13, 2023, during the Society of Flavor Chemists 461st Meeting in Cincinnati, OH, Pierre-Jean Hellivan, vice president of Key Account Development at Vigon International, kicked off the meeting with samples of CO2 extracts useful in booze flavors. 
According to the meeting summary by Allison Pairan (Mane), the process of a CO2 extraction is useful for decaffeination, pesticide removal, and aroma extraction. The following extracts were blotted and shared with their aroma profiles:
• Sunflower CO2: Savory, sesame, Chinese food, raw peanut (shockingly nutty!), great for allergen-free peanut profiles. Recommended 100 PPM in use.
• Ginger and Ginger Oleoresin CO2 : Authentic ginger. Brighter notes from the E.O. fraction. More bakery ginger from the oleoresin. The oleoresin has a wider targeted extraction than the E.O. fraction.
• Oakwood CO2 : Woody, nutty, dried fruit, from sources in France or USA. Recommended 0.05% in use.
• Peanut CO2 (formerly known as "SKW" peanut): Oil-soluble and water-soluble versions available. Tested
free of allergens, but not certified. True peanut profile, peanut butter. Recommended 100 PPM in use.
• Rum CO2  : Rummy, dried fruit, fusel, very strong. Product of congeners from free amino acids. Recommended use 0.0005%.
• Coffee Espresso CO2 : Ashy, nutty, woody, medium roast, cocoa. WONF product due to potability for water-soluble. Recommended use 100 ppm.
Flavorcon 2023 Flavorist Master Class
Limited seating left for the upcoming new to Flavorcon, this first-come first-served pre-Flavorcon session. These sessions are designed to take attendees on a guided tour through a lineup of organoleptic materials with the help of Bell Flavor & Fragrances principal flavorist, Cyndie Lipka, and independent flavorist and "Flavor Bites" columnist, John Wright. 
Attendees will be split into two groups, first attending a 45-minute session with one of the flavorists and then swapping to join a 45-minute session with the other. Society of Flavor Chemists receive a special discount when registering for the Flavorcon 2023 event!
This event has limited seating so be sure to register ASAP to secure your seat, visit www.flavorcon.com.