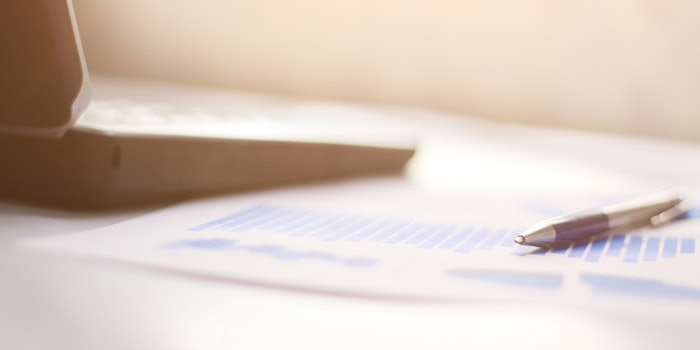 Givaudan has released details for its 2018 first quarter financials, which included recorded sales of CHF 1,308 million, an increase of 5.0% on a like-for-like basis.
Reaffirming 2020 Goals
Starting the year with good business momentum, growth was achieved across all product segments and geographies and attributed to recent acquisitions and planned price increases. The company reaffirmed its 2020 goals, which is built on three pillars – growing with its customers, delivering with excellence and partnering for shared success. Givaudan also plans to outpace the market with 4-5% sales growth and a free cash flow of 12-17% of sales, both measured as an average over the five-year period of its strategic cycle.
Fragrance Division Flourishes
In addition to releasing details on overall segments, Givaudan reported details separately on its fragrance and flavor divisions.  
The fragrance division saw recorded sales of CHF 604 million, a growth of 5.7% on a like-for-like basis and an increase of 4.9% in Swiss francs. Leading this growth was fine fragrances, which saw a sales increase of 15.2% on a like-for-like basis with growth recorded in all regions, and consumer products sales, which increased by 2.9% on a like-for-like basis with growth in mature and high growth markets.
Per region, Europe, Africa and the Middle East recorded strong sales, where North America reported slightly lower sales compared with last year's double-digit comparable. Additionally, Asia delivered strong growth driven by customer groups across all sub-regions, while Latin America saw a slight decline in sales.
Flavors by Region
In the flavor division, the category reported sales of CHF 704 million, an increase of 4.5% on a like-for-like basis and 5.8% in Swiss francs. Growth in the flavor division was attributed to strong business momentum across all regions and particular interest in dairy, beverage, savory and sweet goods.
Additionally, Givaudan saw growth in all major regions, which included:
Sales in Europe, Africa and Middle East increased by 4.0% on a like-for-like basis. The mature markets of Western and Central Europe led strong growth, along with growth in Central and East Africa, Egypt, Russia and Turkey regions.
Sales in Asia Pacific increased by 7.7% on a like-for-like basis. High growth markets, driven by China and India, grew double-digit due to business expansion and new wins. Additionally, Oceania and Singapore exhibited a strong performance.
Sales in Latin America increased by 9.2% on a like-for-like basis. All markets in the region saw high performance, with strong momentum from Argentina and Mexico and a recovering Brazil. 
Sales in North America increased by 1.3% on a like-for-like basis against a strong comparable in 2017.