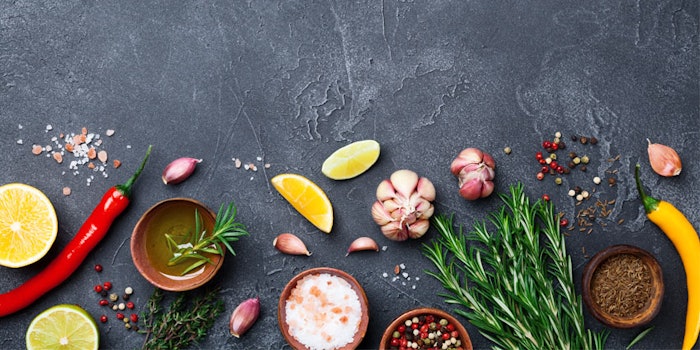 Ardian, a private investment house, announced it has acquired a majority stake in Florida Food Products (FFP) through its U.S. Buyout team from MidOcean Partners for an enterprise value of excess of $1 billion.
MidOcean initially invested in the business in 2018 and will retain a significant stake in FFP, alongside Ardian. Additional terms of the transaction were not disclosed.
Related: Mane Opens Innovation Center in Angamaly
FFP is an innovator, formulator and producer of vegetable and fruit-based clean label ingredients. The company's products replace traditional, synthetic ingredients with natural, plant-based alternatives, which can improve texture and flavor, extend shelf life and ultimately provide consumers with clean labels and natural products.
MidOcean and FFP management have significantly grown the business through initiatives and acquisitions in the flavors sector, as well as investments in infrastructure and an expansion of FFP's product development capabilities.
The transaction is anticipated to close in the fourth quarter of 2021.
Thibault Basquin, head of Americas Investments at Ardian Buyout stated, "FFP plays a critical role in the development and formulations of clean label food products for today's consumer. FFP's pipeline of innovative natural ingredients will significantly expand the selection of natural products available to consumers in both the retail and food-service channels. By combining Ardian's global reach and sector experience with MidOcean's deep knowledge of the space and proven ability to implement transformative strategies, Florida Food Products will accelerate its long-term strategic plan while offering its customers and consumers best-in-class products."
Christopher Sand, managing director at Ardian Buyout, continued, "We have deep expertise and an extensive network in the ingredient sector, which we will leverage to support the company's global expansion strategy. Florida Food Products is an impressive organization with tremendous growth opportunities and a wide range of capabilities, reflecting the successful implementation of MidOcean and management's ambitious growth strategy. Our investment in FFP comes after more than two years of dialogue with MidOcean and reflects our shared vision for the business. We couldn't be more delighted to partner with them on FFP's next phase of growth."
Steven Loeffler, vice president at MidOcean Partners, stated, "Since our initial investment in 2018, FFP has demonstrated exceptional growth and broadened its business as a result of significant investments in the team, its infrastructure and M&A. Our strategic initiatives have accelerated growth while enhancing the product quality and offering, as well as the company's service levels. We have enjoyed a highly successful partnership with Jim Holdrieth and the entire executive team at FFP over the past three years, and we look forward to continuing this partnership alongside Ardian."
Jim Holdrieth, CEO of FFP, said, "Ardian's investment in FFP is a testament to the platform we have built with our talented team, industry-leading product portfolio, strong customer relationships, deep R&D pipeline and ability to generate consistent growth. Similarly, MidOcean's continued ownership in FFP reflects their conviction in our future growth and ability to deliver industry-leading results. Our mission to improve the food we eat by using the real ingredients that nature offers us has never been so relevant. While the FFP team is incredibly proud of our accomplishments to date, it is our belief that we are still in the initial stages of our journey to offer our customers and consumers nature's finest ingredients for clean label and great tasting products, and we look forward to the next chapter with Ardian and MidOcean."
Want to know everything going on in flavor & fragrance? Sign up for P&F+'s newsletter. You can also follow along on Instagram and LinkedIn.