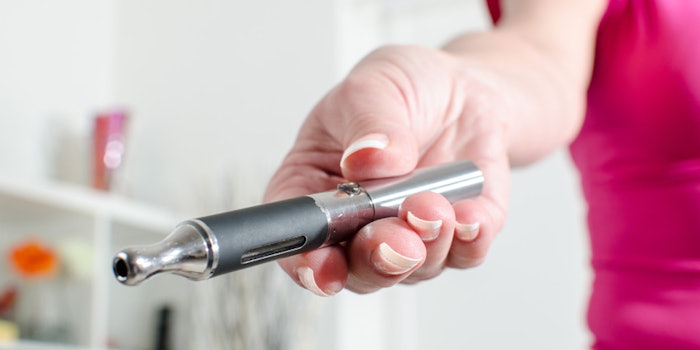 The FDA has issued Marketing Denial Orders (MDO) for more than 946,000 new flavored tobacco products.
Related: [Update] FDA to Release Plan to Bar Menthol Cigarettes Nationwide
A majority of the new product applications were submitted by a court-ordered deadline of September 9, 2020, for electronic nicotine delivery systems (ENDS) products, such as e-cigarettes and e-liquids, which had never been through the FDA review process. 
The MDO's were issued because the applications lacked sufficient evidence that they have a benefit to adult smokers sufficient to overcome the public health threat posed by the well-documented, alarming levels of youth use of such products.
Flavored ENDS products are extremely popular among youth, with over 80% of e-cigarette users ages 12 through 17 using them. 
The FDA has also issued 132 MDOs for more than 946,000 flavored ENDS products, including flavors such as Apple Crumble, Dr. Cola and Cinnamon Toast Cereal. 
All new tobacco products on the market without the statutorily required premarket authorization are marketed unlawfully and subject to enforcement action at the FDA's discretion. The FDA is committed to completing the review of the remaining products as quickly as possible to provide regulatory certainty and will continue to keep the public informed of our progress.
Want to know everything going on in flavor & fragrance? Sign up for P&F+'s newsletter. You can also follow along on Instagram and LinkedIn.