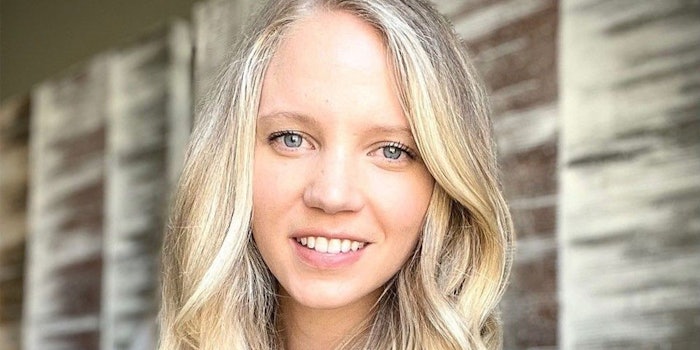 P2 Science Inc. has announced that Kari Pekalski has joined the company as technical sales manager.
Related: P2 Science Appoints Professor Alàn Aspuru-Guzik to Scientific Advisory Board
Pekalski has extensive experience in specialty chemicals sales and product management and is joining the P2 team to support customers in cosmetics, personal care and fragrance.
She comes to P2 from EMCO, where she was responsible for customers and products in personal care, HI&I, paint and coatings, pharma, food and various other markets.
Pekalski graduated with a bachelor's degree in chemical engineering from The Illinois Institute of Technology, where she specialized in environmental engineering.
P2 CEO, Neil Burns, said, "Bringing Kari onto the P2 team gives us a much greater capability to service customers and further build sales for our innovative green chemistry products. She has the skills, experience and attitude to help us keep pace with a huge and growing interest in our unique chemistry for cosmetics and fragrances."
Ryan Cheng, vice president of business development, said, "Kari's understanding of specialty chemicals, along with her proven track record of achieving sales and being customer-focused, is exactly what P2 needs to continue our growth."
Pekalski said, "It's great to work in such an exciting and innovative company. I'm looking forward to helping bring to more customers, P2's whole range of new products."
Want to know everything going on in flavor & fragrance? Sign up for P&F+'s newsletter. You can also follow along on Instagram and LinkedIn.