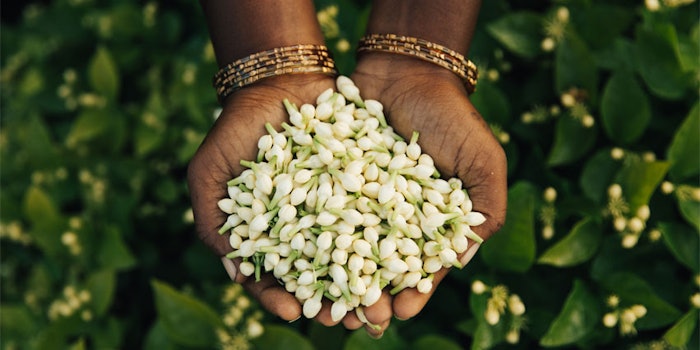 Givaudan introduces Sourcing4Good program to strengthen and expand responsible sourcing approach.
Related: Givaudan Introduces Blossom Lab
Sourcing4Good supports Givaudan's ambition to source all materials and services in a way that protects people and the planet by 2030. The program will take Givaudan's responsible sourcing approach to a new level, covering its full portfolio of spend, including natural and synthetic materials. indirect materials and services (IM&S) and all of Givaudan's suppliers.
It will be powered by cutting-edge internal technology, providing increased supply chain transparency and information-access and will be delivered through an integrated operating model. Sourcing4Good is built on supplier engagement activities, defining the status of Givaudan's suppliers and materials, from those who are starting on their responsible sourcing journey to those involved in in-depth, transformational partnerships.
Are you an expert in the F&F industry? We want you to speak at Flavorcon 2021! Review the speaker guidelines and fill out the proposal form by June 18, 2021.
Sourcing4Good will help accelerate Givaudan's actions to:
• Benefit workers at factory, farm and collector level
• Promote sustainable agricultural practices and preserve wild harvest supply chains
• Reduce environmental footprints impacts and promote biodiversity
• Benefit the lives of communities from which Givaudan sources
Willem Mutsaerts, Givaudan global head of procurement and sustainability, comments, "As the first in our industry to publish a Responsible Sourcing Policy five years ago, we are proud to lead the way with this strengthened program, which reflects our bold purpose and sustainability ambitions, and which meets the needs and expectations of our customers when it comes to sourcing responsibly. Sourcing4Good moves us ever further on our journey towards being a force for good and becoming the partner of choice for our suppliers and customers. This new program will deliver end-to-end value creation – for our suppliers, our customers and our teams – and we look forward to working together for shared success."
Want to know everything going on in flavor & fragrance? Sign up for P&F+'s newsletter. You can also follow along on Instagram and LinkedIn.