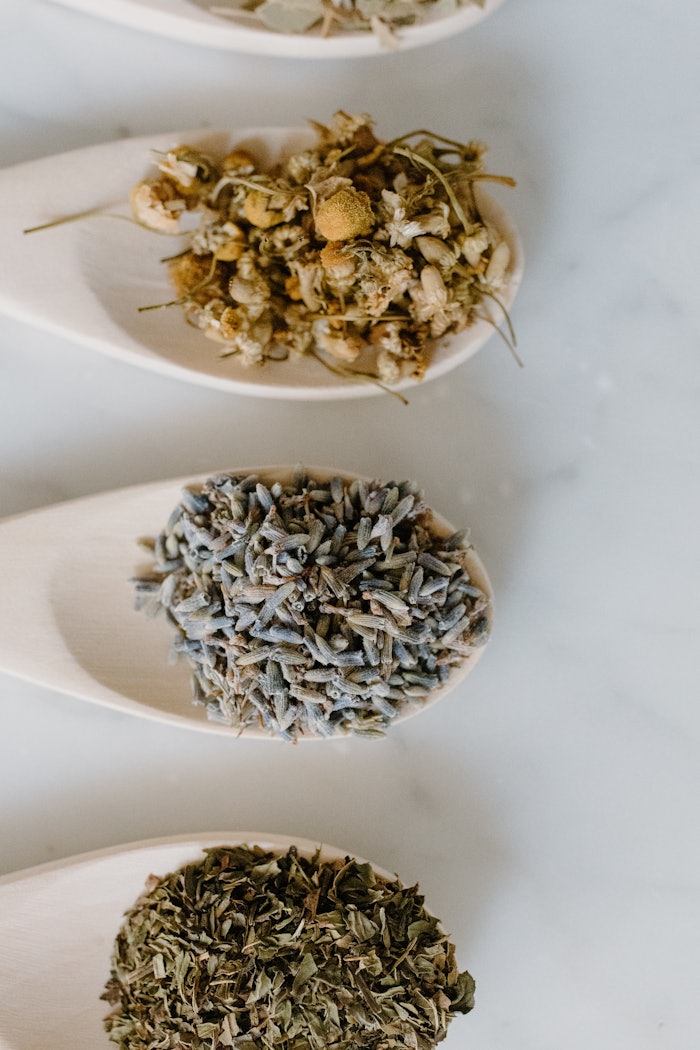 Pexels
Natural raw materials have rich historical significance and add creative depth to the taste in new product development. However, many natural oils, absolutes and extracts are often overlooked. With consumer tastes evolving to include more global flavors and culinary offerings, flavorists have a world of noble naturals to inspire food and beverage innovation. The diverse flavor notes of lesser-known oils, absolutes and extracts can elevate new concepts in categories ranging from beverages to marinades to confectionery. Nature is a generous source for these exciting ingredients, and their availability and quality continue to inspire creativity with their use in all forms.
Tea, Tisanes, Syrups & Spirits
For millennia, people across cultures have turned to botanicals such as Camellia sinensis to brew tea for various perceived wellness benefits. Today it is a daily beverage enjoyed for its many varieties and nuanced flavors, owed in large part to the botanicals in the brew. But botanicals are equally essential to aromatic spirits like gin, bitters and flavor syrups. While chamomile and lavender are comfortingly familiar, flavorists can help bring more options to the forefront.
Immortelle absolute (Helichrysum angustifolium), also known as everlasting, has rich caramel, honey, tobacco and herbaceous notes with floral and fruity undertones. The plant, with its bright yellow everlasting flowers, is native to Corsica and found in the Mediterranean area of Europe. It can be used in tisanes and incorporated into flavors like butterscotch, toffee, tequila, bourbon and molasses.
Cassie absolute (Acacia farnesiana) is known as sweet acacia or yellow acacia and is used in tisanes. Its sophisticated profile includes mimosa, violet, woody and medicinal aroma with honey-like, powdery undertones. Native to Central America, it is also cultivated in Morocco and Egypt.
Vetiver oil (Vetiveria zizanioides), also known as the oil of tranquility, East Indian grass or khus, is native to India and also produced in Haiti and Indonesia. It has an ethereal, woody, balsamic and mossy aroma prized for its use in tisanes and the well-known khus syrup.
Clary sage oil (Salvia sclarea) is commonly called clary wort, See Bright or eyebright and is produced in France, Russia, Morocco and Bulgaria. Its captivating citrus and herbaceous notes are combined with warm, woody cedar and tobacco undertones. This essence is a delightful addition to vermouth, wines, liqueurs, teas and smoothies.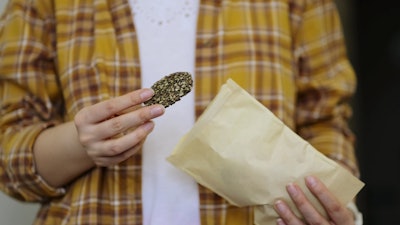 Culinary Seasonings
Herbs and spices have the potency to alter a dish dramatically, adding distinctive flavor and endless innovations to otherwise ordinary dishes. These aromatic and flavorful plants have been used for thousands of years as dyes and perfumes, as well as to season and preserve food. We've seen the creation of regionalized palates, simply from the uniqueness of blends and combinations from each far-flung locale. From the Middle East to Iceland, globally sourced botanicals are inspiring chefs and product developers to take everyday cuisine to new heights.
Summer savory oil (Satureja hortensis), also called bean herb, has herbal, woody and pepper notes. Produced in France and Hungary, it provides a savory base to bean dishes and is a great addition to savory flavors such as pork or chicken, providing a more subtle herbaceous note than other herbs like thyme or sage.
Ambrette seed absolute (Hibiscus abelmoshus) is known as ambrette, musk okra, must dana or musk mallow, with a complex, exotic profile of musky, woody, seedy and berry undertones. Mainly grown in China and India, it is mostly known for its use in berry flavors though it's frequently used as an ingredient in Middle Eastern spice blends and may be added to coffee to enhance berry notes.
Orris root oil concrete (Iridis germanica or Iris florentina), also called orris butter or beurre d'iris, is native to Italy, France and North Africa. The elegant floral notes are complemented by earthy, woody and rooty undertones, providing a sweet-bitter element to spice blends like ras el hanout. Orris butter is also found in aromatic syrups and spirits.
Asafoetida gum oil (Ferula assafoetida), commonly called hing or devil's dung, is native to India and produced in Iran and Afghanistan. The complex savory, meaty, vegetative, sharp onion, leek, alliaceous notes are used in Indian cuisine, often tempered by fenugreek.
Seaweed absolute (Laminaria digitata) is also known as oarweed and is a type of kelp native to the cooler waters of the North Atlantic Ocean. Today it's harvested in France and Iceland for use in snack foods and seasonings, bringing fishy flavor through fresh, salty, fatty and iodized marine notes.
Sweet Treats
Edible flowers are a beautiful way to add a gourmet touch to food and drink, with colorful petals available in nearly every flavor profile. Tart hibiscus, floral rose, honey-like dandelion, peppery chrysanthemum, citrusy begonia and spicy cornflower are only a few of the delicious flowers that can garnish a dish. Flavorful florals can also be an aromatic addition to jellies, cakes, pastries and meringue as well as hot and iced teas, smoothies and cocktails.
Elderflower absolute (Sambucus nigra) is known as sureau and, while native to many regions, it's primarily produced in Austria, Italy and the United Kingdom. Its exquisite floral, herbal and spicy aroma with tobacco undertones can be used as a flavor ingredient on its own or in combination with other flavors. The taste of elderflower is perfectly suited for several sweet and savory applications, including jams, cookies, smoothies, liqueurs, hard seltzers and dressings.
Blackcurrant buds absolute (Ribes nigrum) has common names black currant and bourgeons de Cassis. Native to the Burgundy region of France and also grown in Tasmania, popular inclusions include decadent Parisian ice cream and the crème de cassis liqueur that defines the classic Kir cocktail. Its bold flavor profile is tomcat, herbal with complex woody and spicy undertones, used as a catty flavoring ingredient in flavors like blackcurrant, passionfruit, bell pepper and peach.
Ylang ylang (Cananga odorata) is also called ilang ilang, cananga or poor man's jasmine. It has an exotic, evanescent, sweet jasmine-like floral note with custard-like, sweet and fruity banana overtones. This "flower of flowers" is native to islands of the South Pacific, such as Indonesia, Malaysia and the Philippines, and today it's produced mainly in Madagascar and Comoros. Ylang ylang is a fabulous ingredient in jasmine tea, white peach and strawberry flavors, and can be used in tea, ice cream, custards, meringue and confections.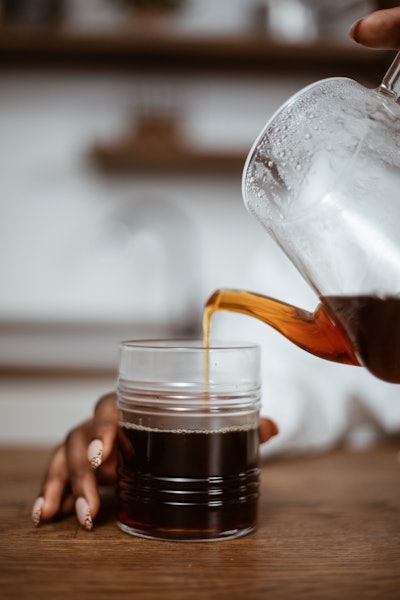 Intriguing Extracts & Essential Oils
Whether sweet, spicy, savory or somewhere in between, naturals are increasingly used to elevate culinary creations. Notably, 71% of consumersa are aware of at least one botanical. Additionally, research finds shoppers have many favorable perceptions of botanical ingredients. Common characteristicsb perceived by consumers include sustainable, better-for-me and trustworthy, along with an array of potential wellness associations that are attractive to many different types of shoppers. These perceptions are in part driven by associations with contemporary products; however, they may also have roots in historical, cultural and generational uses of these unique naturals.
As awareness and inclusions continue to grow, flavorists are encouraged to incorporate a wider array of natural selections. Access to a vast portfolio of botanical oils, absolutes and extracts, as well as technical advancements and formulation expertise, are crucial tools for new product development. By bringing once-overlooked naturals into more foods and beverages, flavorists can help satisfy consumers' evolving tastes and expectations.
aBotanical, Herbal & Plant Extracts That Deliver Health & Wellness Benefits Naturally
bFMCG Gurus, Non-Alcoholic Beverages, Global Report, 2022    
To explore the entire article, visit Perfumer & Flavorist+'s April issue.