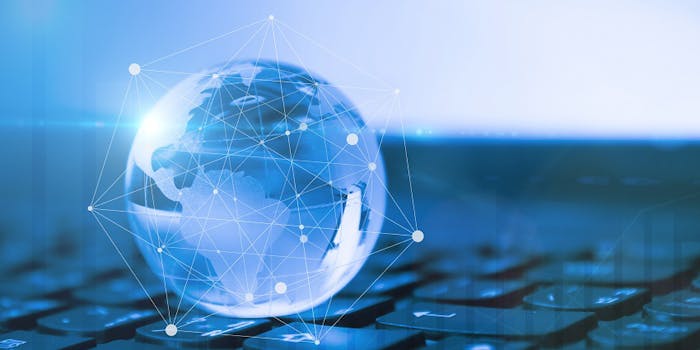 IFF
New York, New York
2017 Sales: $3.4 billion*
Estimated market share: 12.9%
Andreas Fibig, CEO and Chairman
Though this leaderboard is looking at activities of the past year, 2018 is already off to a strong year for IFF with many implications for the rest of the F&F industry. On May 7, 2018, IFF sent shockwaves through the industry by announcing the acquisition of Frutarom, which also appears on this leaderboard at number six. Combining the current market shares of IFF and Frutarom, they are positioned to move past Firmenich and pose competition to Givaudan for the number one spot.
Taking a step back from the more recent development, 2017 was an eventful year on many fronts. The company expanded its global infrastructure on several fronts including the launch of Tastepoint by IFF, a company designed to service the middle-market consumer in North America, and opening a fully renovated facility in Cairo, Egypt. To meet the growing natural demands, the company made progress on several sustainability and supply initiatives. Three of its locations are now certified organic, and it initiated programs to grow organic citronella in Togo; organic patchouli, ginger, geranium and ylang-ylang in Madagascar; and, with a partner, organic vetiver oil in Haiti.
These overall activities have boosted full year net sales to $3.4 billion, a 9% increase from $3.1 in 2016. Per segment, the flavor portion of the business saw a 9% increase in sales and a total of $1.6 billion, and its fragrance business increased by 9% also, reaching a total of $1.8 billion for the year. Growth in the flavor segment was attributed to strong gain in dairy and beverage in the EAMA and savory growth in North America, Latin America and Greater Asia. Fragrances were largely driven by fine fragrance, increasing by 18% due to the acquisition of Fragrance Resources and strong double-digit growth in EAME, North America and greater Asia.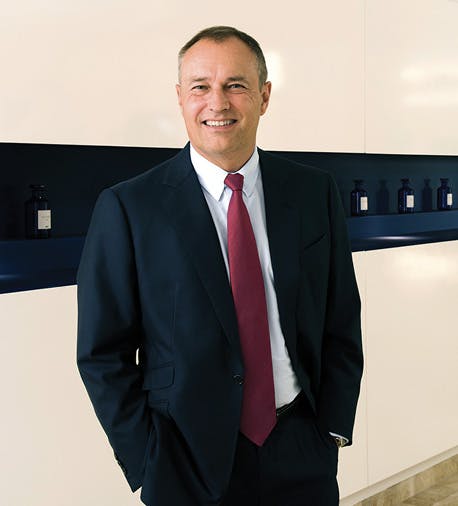 Perfumer & Flavorist: Since last year's leaderboard, what areas of growth has your company experienced to maintain or raise your position on the leaderboard?
Andreas Fibig: Last year, IFF launched Tastepoint by IFF, the result of a merger between Ottens Flavors and David Michael & Co., two recent acquisitions that serve the very dynamic and fast-growing mid-tier customers. While still relatively early days, we reported double-digit growth from this exciting new player. Offering the hands-on service and agility that the mid-tier market expects, along with the firepower of IFF R&D and consumer insights, Tastepoint is offering a truly differentiated approach to an important market.
We also successfully launched three new captive fragrance ingredients, commercialized three natural modulators, and expanded our core list participation with several key accounts. In addition, we continued to make progress towards our M&A ambition, adding nearly $90 million in expected annualized revenue with the acquisitions of Fragrance Resources & PowderPure. So, we have been busy!
P&F: How is your company positioning itself to adapt to trends, like the growing demand for natural and organic products, transparency and digitization? What is your perspective about these rising trends shaping the market?
Fibig: These are important trends to consumers, to our customers and to us. I believe it is incumbent upon our industry to (already) embrace and innovate with these trends in mind or frankly, risk irrelevancy.  
Some of the steps we have taken in addressing these are:
We were the first major F&F house to embrace the circular economy, creating the industry's first cradle-to-cradle certified fragrance. Over the last year, we have expanded our understanding of these principles and how to create circular scents for a broad range of applications.
Our flavors facility in South Brunswick, NJ was the first in the industry to be Zero Waste to Landfill certified.
Our IFF-LMR Naturals division received For Life certifications for rose extractions from Turkey, several types of vetiver oil from Haiti, a patchouli oil and ylang-ylang extraction from Madagascar, geranium oil from Egypt, orris root from France, patchouli from Indonesia and – most recently – several blackcurrant bud products from France. Two IFF-LMR Naturals facilities have also been For Life certified.
We are obtaining organic certifications for many ingredients. Three of our operating locations were certified organic in 2017 and we established a five-hectare organic geranium plantation in Egypt. We also initiated programs to grow organic citronella in Togo; organic patchouli, ginger, geranium and ylang-ylang in Madagascar; and, with a partner, organic vetiver oil in Haiti.
In terms of transparency, IFF-LMR went beyond certification to do something truly unique in our industry – provide comprehensive information to customers on the environmental and health impacts of 10 key botanical ingredients, from vegetal to final extract. To do this, they conducted detailed lifecycle assessments of these ingredients, based on ISO 14040-14044 standards, to arrive at quantitative measures of climate change impact, water consumed, ecosystem quality, resources used and human health.
In May 2017, we joined the MIT Media Lab as a consortium lab member -- the first sensorial innovator of flavors, fragrances and cosmetic actives to join.
We, together with Cosmetic Executive Women (CEW), repositioned the Scent Innovator Award in 2017 to recognize individuals who are conducting research that will impact the fine fragrance category and future of the industry. In 2017, IFF was proud to present the award to MIT Media Lab research assistant and PhD student Judith Amores. Amores created Essence, the first computerized olfactory necklace. Essence looks like a decorative necklace, but it has the power to influence – or react to – the wearers' mood by seamlessly emitting a scent. Controlled remotely from a smartphone, the scent distribution can be varied in intensity and frequency based on data derived from the conscious mind of the wearer or from contextual input. For our industry, this is virtually an untapped market. As a result of the evolving state of connectivity, wearable technology – such as Essence – can provide influential fragrance brands with a direct access point to the mobile consumer.
We also made strides in incorporating circular design principles into our flavors business. In April 2017, we acquired PowderPure, an Oregon-based company that uses a patented process to turn fresh fruits and vegetables into powder. PowderPure Infidrig technology uses infrared light waves to target the water molecules in produce. Unlike freeze drying or spray drying, the process doesn't damage fragile nutrients, color compounds or flavor components. The result is used as a simple, clean-label ingredient in protein shake and juice mix powders, snack products and premium chocolates.
A very interesting project we collaborated on was work we'd done with The Hebrew Home at Riverdale. We created scents of Yankee Stadium to go along with an exhibit they have for their residents to help them experience the stadium in a new way. You can read more about it here. The feedback received from the residents was remarkable and meaningful. It was very gratifying to be able to contribute to their pleasure and well-being. We were also happy to get positive feedback from other audiences, including our employees, investors and the media.
Finally, we continue to be a member of the Well Living Lab – a collaboration of the Mayo Clinic and Delos Innovate Well. The Well Living Lab is seeking to create healthier indoor spaces, in part through the use of scent. IFF conducted a series of scientific studies with the Lab that looked at the physical and chemical dynamics that occur in the built environment when fragrances are introduced. Based on these studies, we are developing scent-based interventions to foster human sustainability in the built environment.
P&F: As demand for naturals and molecules compete with supply, the industry is challenged to find alternative routes to production. Biotechnology, for example, is a booming segment. What opportunities are available in these alternative routes to supply?
Fibig: As the demand for naturals is getting higher, we are leveraging our technology and R&D to get more efficient in using what nature gives us. This includes more efficient drying and extraction and using the whole natural and leaving nothing to waste. Also, fermentation and biotechnology are advancing very rapidly, and we are harnessing the non-GMO routes in some of our research and with partners.
P&F: In light of last year's global weather events, such as hurricanes in the U.S. and Madagascar among others, which has affected citrus and vanilla production, respectively, how is your company handling the volatility in the natural supply market?
Fibig: Volatility is inherent to our naturals product portfolio. Hence, our sourcing strategies are complex and include many risk mitigation plans that are not just limited to weather, but rather include risk of crop rotation, competition for supply availability from other industries, urbanization, labor force constraints, leading economic indicators and industry usage of naturals, as opposed to lower priced alternatives.
Risk management includes vertical integration, geographic diversification, supply chain partnership development, sustainable sourcing with farmer commitments and fair pricing for naturals.     
P&F: As companies are investing into adjacent categories, such as biotechnology, nutraceuticals, cosmetic actives among others, what are you learning from this market segmentation?
Fibig: As innovative companies form and rise up, lines are blurred with regard to the various expertise and ingredient/formulation needs they have in product development and in the types of products they are selling to consumers. For example, there is growth in the trend that capitalizes on the impact that food can have on beauty, tightening the links between two formerly different product segments. Companies who can help manage these novel approaches are in a better spot to help companies that may lack the capacity to connect the dots themselves. Customers seeking partners in innovation can benefit from the expertise these adjacencies bring in, allowing for expanded creativity and product offerings.
An important thing to note is that expansions into these adjacencies helps both further innovations and also opens the door to other adjacencies on the periphery.
P&F: Looking ahead, what are some of the initiatives and plans that your company has for 2018 and beyond?
Fibig: First of all, driving differentiation is still a very important headline for us because innovations drive our business -- and innovation drives the business of our customers. And that's the reason why we are focused on building even more differentiation. Recently we looked at how we can focus our R&D in the areas that matter most. It is safe to say that delivery systems, modulation and new molecules are the backbone of our technology platforms. And naturals, clean label, cosmetic actives, and health and nutrition are all paramount for future success.
So, let me give you a couple of examples. Clean label is a very important topic for all of the food companies. What can we do to help the food companies, small or big, to come up with clean label solutions? With the technology we acquired from PowderPure, we can take food side streams – and remember 40% of all the food in the U.S. is wasted – and create 100% natural taste solutions.
Under our IFF Lucas Meyer Cosmetics brand, we have developed a biomimetic peptide which can reverse the graying of the hair. We also developed a natural active ingredient to effectively reverse that oiliness on the skin. Very well aligned with the many the millennial trend as they take selfies like there's no tomorrow - 75,000 selfies in their lifetime! Both these technologies are being rolled it out to all the beauty companies around the world.
P&F: Where do you see the industry headed in the future?
Fibig: Further industry consolidation; further rise and market power of small/midsize enterprises; greater emphasis on sustainability, however it is defined; solution providers for a warming world – as we are already seeing impact of climate change on our business and the world at large; demand for naturals are here to stay, for sure; greater involvement in the digital world – whether through the use of our products in experiential immersion, in delivery of products to our customers (or to consumers); in managing our supply chain, or in digital devices; larger premium/expectation on sustainable products; greater ingredient transparency; and increased focus on adjacencies, such as cosmetic actives.