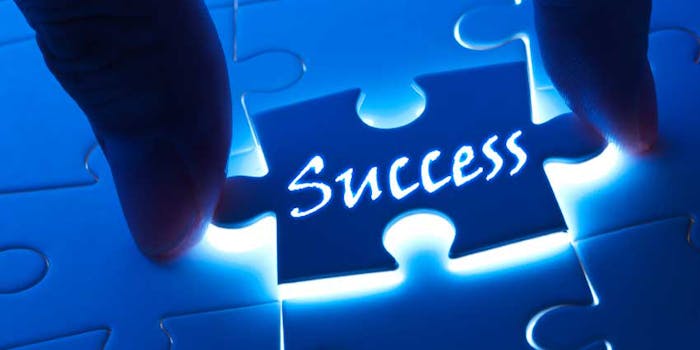 MANE
Le Bar-sur-Loup, France
2016 total sales: €1,058 million / $1,112 million

Estimated market share: 4.6%
President/CEO: Jean Mane
Photo credit:  David Morganti
Perfumer & Flavorist: What has Mane achieved this year to maintain/raise your position on the leaderboard?
In 2016, MANE passed another important milestone as the group's consolidated sales reached the billion euros: EUR1.058 million and an 11.7% increase in revenues from the previous year, converting into USD1.172 million (+11.4% vs. 2015), continuously placing the group among the fastest growing leaders of the F&F industry. These double-digit growth figures would have reached +14.4%, excluding exchange rates effects.
MANE's Biggest Success This Year
Growth has been consistently driven by all divisions as we continue to consolidate our strategic position with major food and consumer goods partners and initiate collaboration with selective new customers.
Our flavors division successfully commercializes the solutions developed under the Sense Capturek umbrella brand, which addresses salt reduction and sweet modulation systems taste challenges and has expanded the reach of our meat solutions to Eastern Europe.
On the fragrance side, we continue to grow our investment in consumer insight, leading our teams to design preferred fragrances for consumer goods; and in the development of encapsulation technologies to design efficient and cost-effective delivery systems, while successful sagas like the Si Rose Signature and the Bonbon Couture consolidate MANE's performance in the prestige world.
Our ingredients division offers iconic raw materials reinvented thanks to our breakthrough Jungle Essencel technology, such as our Lavender Pure Jungle Essence, or consciously sourced materials,  such as our vetiver bourbon from Madagascar or our Timur pepper from Nepal, purchased through a partnership agreement that creates shared value for local communities.
As we strive to grow our sustainable supply of iconic, as well as new raw materials to secure and, when possible, control or better vertically-integrate their sourcing, we put increased emphasis on vanilla from Madagascar and spices from India to ensure they are responsibly purchased.
As we maintain a high level of investment into research and R&D, particularly in organic chemistry and biotechnology, gearing our efforts toward programs that take into account the principles of green chemistry, we are proud that Professor Roger Sheldon, a recognized authority on Green Chemistry and world widely known for developing e-factor concept, quoted MANE and Green Motionm as an exemplary application to assess the "greenness" of a process and product in the gate-to-gate manufacturing domain.
P&F: M&A activity is showing the acquisition of smaller companies, typically ones that provide specific capabilities, as a means of expansion. In your opinion, what does this say about the current F&F landscape?
Much speculated mega-mergers, followed immediately by de-mergers, are very unlikely due to the complexity of these schemes, cultural differences between potential candidates and the EBITDA ratios reached in the F&F landscape. However, we anticipate there will be consolidated vertical integrations and that, given the right opportunities, we will see small acquisitions being pursued at a steady pace, which would indicate that the industry is adamant to show growth.
P&F: Given the current political climate around the globe with last year's Brexit in the UK and the election of Donald Trump in the U.S., do you foresee any major changes in industry regulations?
We have to take the declarations of candidates before elections with a pinch of salt and wait until they actually implement measures based on the reality of facts that they are faced with once in office.
As for the Brexit, we do not expect much change as of now and doubt that the future British governance would draft, vote and enact a flavoring law that would be drastically different from the EU Regulation 1334/2008, which has helped shape EFFA at the turn of the century.
Similarly, REACh was voted during the British presidency so we do not expect Brexit to mean REACh exit, which would hinder British exports to the EU.
Like French politicians have proven for so many years now, we have to wait, see and adapt.
P&F: What regions are of interest to MANE and why?
All regions or sub-regions of the world are of interest to us. Being a multinational company established in most of the developed or developing countries, in more than 80 sites, we have an ambition to follow our international clients where they need us and also to care after the entrepreneurial companies, which have grown with MANE in other fast developing or emerging countries.
Asia Pacific has seen a fast development of our presence in the past 20 years. We are consolidating our presence by building up industrial and R&D capacity in Indonesia, China, India and Thailand. We have a special focus on Japan and Australia, where our presence is limited in front of the intense local competition, and mergers there could be a way to over our handicap, beside the wide-spreading of our proprietary technologies to our clients in the region.
Since 2014, India has concentrated much of our efforts: development of MANE India, building a new factory, synergies with our venture in Kancor, deploying a transformational plan to improve and transfer technologies, rejuvenate and invest in the more traditional processes and research the local natural resources all through the supply chain of innovative ingredients or their purified active principles.
Last but not least, we are currently building a new plant to scale up the synthesis of patented captive molecules of our research. In Singapore, we have just opened a dedicated R&D laboratory for transformational projects.
The Americas, especially the U.S. and Mexico, have seen a tremendous amount of investments over the past eight years. In Mexico, we have recently doubled our R&D and F&F mixing capacities. In the U.S., we will continue to develop flavors in Ohio and our plants of Woodlawn and Lebanon will see further extensions. New Jersey will see the opening of a brand new R&D center in Parsippany before year's end, while we are finalizing the plan to erect a new fragrance mixing plant within the next two years. We are also building a brand new F&F complex in Colombia in Medellin and plan to move part of our activities in Brazil on a new site in the Sao Paulo state.
France is also pivotal for our expansion in the EMEA region and we continue to develop our production capacity in Quéven, Sablé-sur-Sarthe and Le Bar sur Loup. New affiliates have been added in Kazakhstan and Ukraine. Africa will continue to be our focus: we have recently added the Ivory Coast as a new R&D and sales entity this year and in South Africa, we will develop the ties and synergies with deli spices well beyond the joint-venture, which we created 10 years ago.
P&F: What do you predict as key drivers of F&F within the next year?
In our opinion, the key drivers will be consolidation— in both the F&F industry and its main international clients—and transformation of the regulatory environment.
Despite some cultural incompatibilities or the threat of the antitrust laws, three companies are competing to be second to the leader in our industry. Possibly 2017 could see the outcome of much renewed speculation about who is going to emerge as the recomposed top five. The renewed appetite of consumer goods companies for our sector of activities and especially the privately owned midcaps, are worth a mention as well.
On the regulatory front, in flavors, the next year could see the finalization of the union list of flavoring substances, which can be added to food and beverages through flavorings with the end of the evaluation process by the European Food Safety Authority (EFSA). Through the European Flavor Association (EFFA) and the International Organization of the Flavor Industry (IOFI), the industry forwarded all the necessary interactive scientific material for its evaluation. It would be a "world first," governments-approved positive list, complementing the FEMA-GRAS list it tapped into and the IOFI global list, which is the proposed flavor industry platform for global formulation of flavors.
If by "transparent" you mean straightforward and honest about what we do, then I believe MANE has always behaved like that within the F&F industry.
Similarly, the fragrance industry has been working on a global list of fragrance substances, which are being used in the industry. Although many hurdles still have to be resolved in a global and harmonized way in regards to the much-thought-after protection of formulations and "business secrecy." The emerging subjects of naturalness (both in flavors and fragrances) and sustainability will pick momentum in 2017 and beyond.
P&F: The F&F industry's impact on consumers' daily lives is humble, palpable and more transparent than ever. How is MANE adjusting to a more communicative and transparent F&F chain?
If by "transparent" you mean straightforward and honest about what we do, then I believe MANE has always behaved like that within the F&F industry. This is also a behavior we have adopted years ago, by participating in the various national, regional and international associations and the shaping of their respective codes of conduct or codes of practice, which often go beyond the regulations and help shine a light on their much disputed grey areas.
MANE was also the first signatory of the Global Compact of the United Nations and pioneered many new certifications as they emerged. Our code of conduct gives a prominent role to compliance to each and every code we adopt and making sure we could prove it. It is true we have only started a more comprehensive communication on what we do. Being a B2B company however means our communication is not targeted to the wider public, but focused on a transparent communication with our customers.
Shaping and respecting the standards of our F&F industry has always been at the heart of what we are doing, the main reason being that we adhere to the missions and objectives of the industry's associations we are active members of. In many instances, we don't complain about our industry being accused of not being transparent enough but we strive to contribute to the education of those who are willing to understand the processes of the F&F industry and their constraints. Teamwork is considered at MANE to be the best way to achieve a more communicative and transparent F&F chain.
P&F: The biotechnology industry has been growing in popularity within the industry. How do you see this industry working parallel with F&F?
Parallel or together? I prefer to see teamwork rather than have parallel worlds that never meet or work opposite to each other. We have also to take this desirable use of biotechnology by the F&F industry with due consideration to the corporate social responsibility (CSR) actions that we have initiated and are adamant to pursue.
At MANE, we are celebrating the 30th anniversary of the foundation of our biotechnology department. We have constantly researched and scaled up new fermentations to supply fragrance and flavour molecules for use by perfumers and flavorists, changed steps in our synthetic schemes to be better compliant with the principles of green chemistry and cut down on the production of hazardous by-products and reduced waste. We have conceived a tool, Green Motion, to rate the ingredients we use in our formulations which is freely accessible on the web.
But biotechnology has still much to synergize with the F&F industry, in making us better understand the mechanism by which we smell or taste, how we can neutralize malodors or how we can design robust tests to ascertain the irritation or sensitization potential of fragrant molecules in substitution to animal testing.
Biotechnology can help us design better hybrids of plants to improve the yields of crops, saving on land acreage, water or pesticides to produce the same amount of good quality essential oils or other natural complex substances. And of course, in the domain of flavors, biotechnology processes help enrich the palette of natural flavoring substances, many optically active, to produce an ever growing number of natural flavors according to strict regulation rules.
Natural fragrances according to certain certifications can also be produced in a more affordable way using by-products of the food chain. Last but not least, let us never forget the largest bioreactors we use in the F&F industry are those of our water effluent treatment plants and that bio filters help us reduce considerably the level of volatile organic compounds (VOC) emitted by our manufacturing plants.
P&F: What are MANE's goals for the next year? How do you plan on achieving them?
For the next year, MANE expects to still grow at a pace as close to 10% as possible, using all the investments realized in the past years, tapping on the creativity of its perfumers and flavorists to win consumer preference and, therefore comfort our clients that MANE is the right independent think tank and technology-driven company to partner with.
We hope to be chosen by an ever growing number of consumer goods manufacturers, all over the world, who recognize the pertinence and value for money of the flavors and fragrances they would like MANE to design for them.
We will continue to dedicate above 8% of our revenue to innovation, research and development to meet the challenges ahead of us and meet our goals for the years to come. The year 2017 will also see the largest investment program in recent years, well above 100 million euros. MANE has a horizon 2021, the year of our 150th anniversary retaining independence and agility: three generations of the family are aligned with this vision.