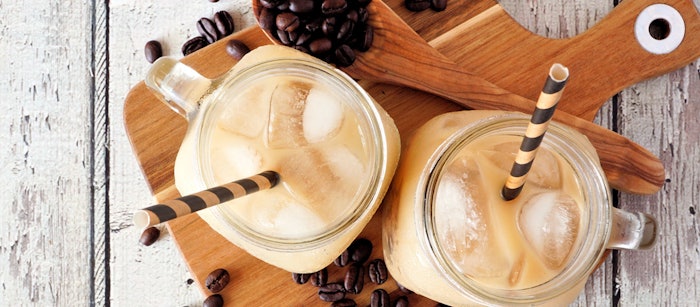 Flavorchem has launched its exclusive flavor collection, The Coffeehouse Collection, which features signature flavors that can be optimized for a variety of food and drink applications including, Cake Batter, Chocolate Whiskey, London Fog, Raspberry Rose and Strawberries & Cream.
All of the flavors are Kosher, non-GM, allergen-free, vegan and can be labeled as "natural" on an ingredient statement.    
According to Flavorchem, 75% of global consumers want to discover new flavors. 
Latest flavor trends influencing the coffee market:
 Floral flavors continue to drive beverage trends by providing consumers with new taste experiences that offer a fresh twist.
 Popular flavors and ingredients from Asia are emerging in worldwide launches across the coffee and tea space.
 Indulgent flavors featuring strawberry dessert profiles are surging in a series of new product lineups.